It is the first page on which your buyers are redirected when they are invited to your showroom. It showcases an invitation image of your choosing, a preview of your collections and your about section all aimed at illustrating your brand's universe.
To know how to invite your buyers, you can refer to the article sending invitations to buyers.
To log in to your invitation page
For a buyer to access your showroom they'll need to have a Le New Black account. If the buyer already has an account he'll need to write down his password and sign in. If he doesn't have an account, he'll need to create one.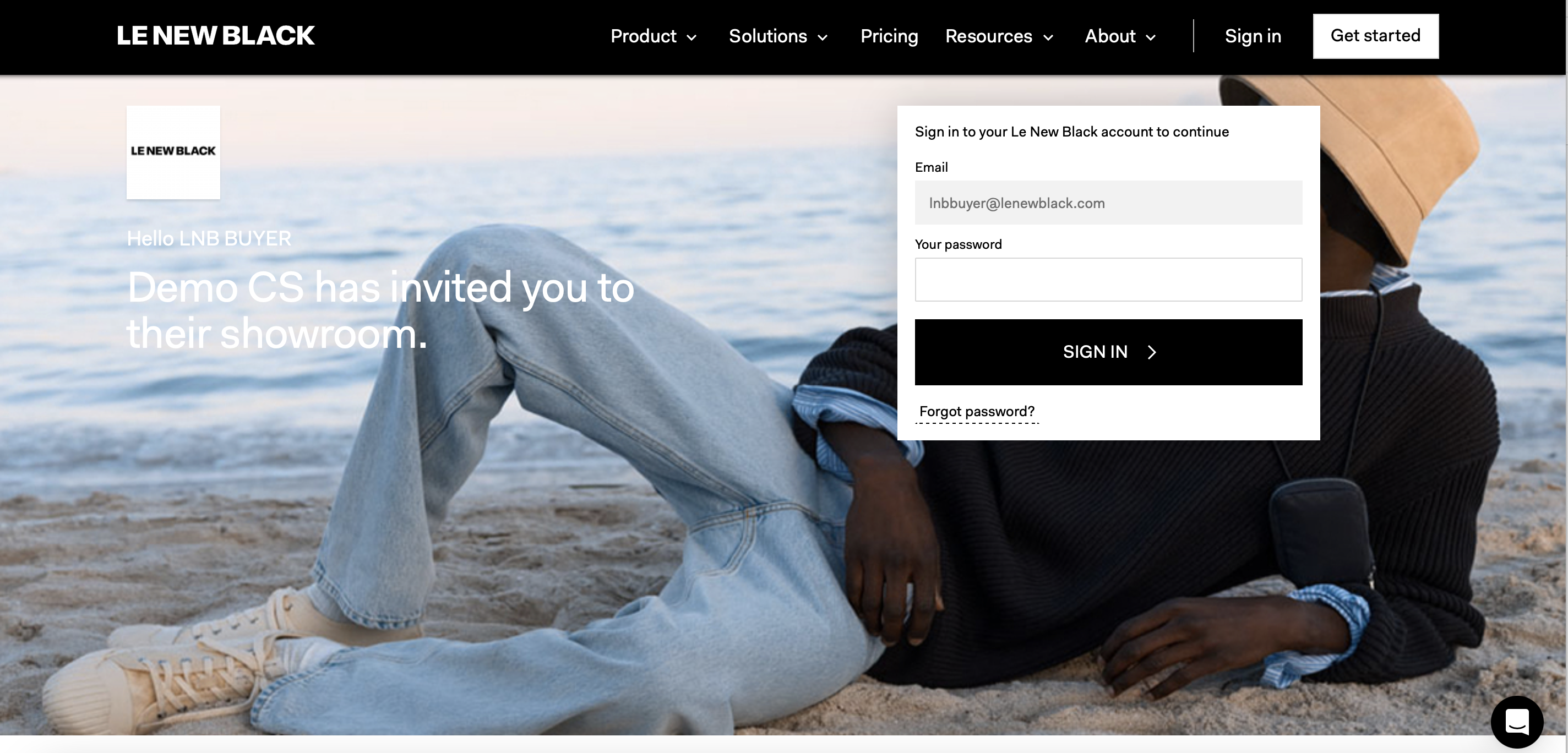 To add or update your invitation image
If you want to add or update your invitation image:
Navigate to the Editorial > Visual Settings > Invitation section



Add your invitation image by clicking on

Choose File

. If you want to update it click on

Update.Your Image size should be 1200x500px (types: .gif, .jpg, .jpeg, .png max size 15,6 Mo)


Add your invitation image and click Save
If you want to preview your invitation page, you may click on the VIEW INVITATION PAGE button