Le New Black offers you an appointment function which enables you to have a smooth and organized sales season between your team and your customers. Please go to Appointments page under Customer menu.


Creating a sales event
In order to categorise your appointment to the season, please create a sales event from Sales event tab first.


1. Clicking on Create a sales event button
2. Setting the details of the sales event and Save
To set the event group, event title, the dates, the hours and the address and click on Save.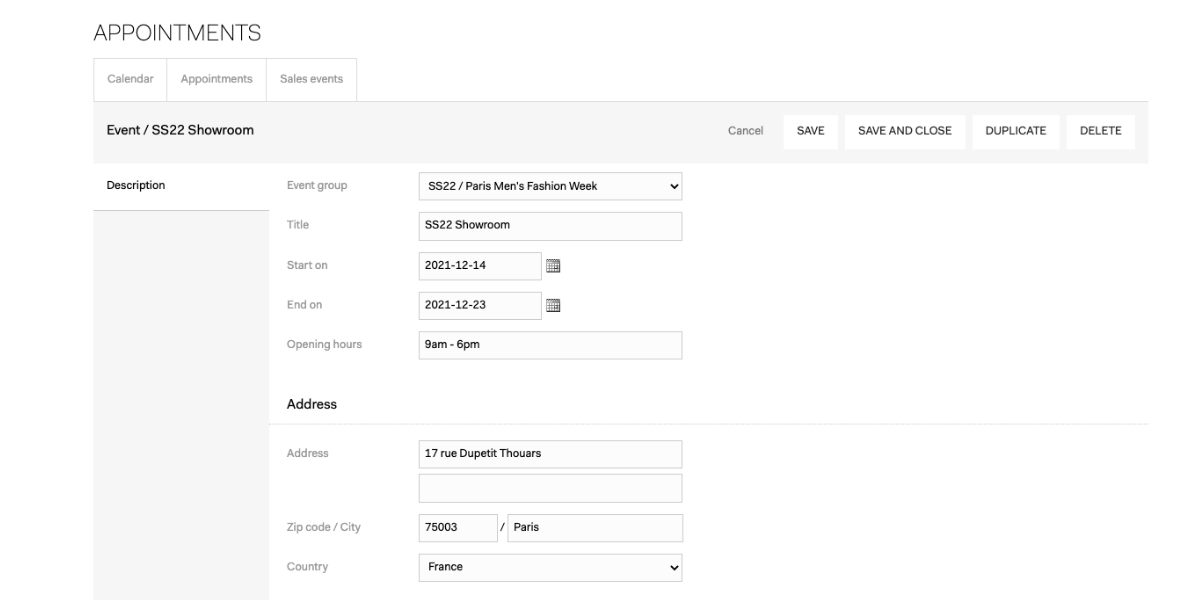 Creating an appointment
1. Clicking on Create an appointment
2. Setting the details of the appointment and Save
To choose the relevant retailer, the salesperson, the season, the status (to be confirmed, confirmed, canceled or done), the date, and add a comment. Clicking on Save to register the appointment, the details of the appointment can be updated afterward if necessary.
3. Sending, sharing and deleting the appointment
After creating the appointment, you may send it to the customer or synchronise with your Google, Yahoo, Outlook and iCal calendar by clicking on E-mail and Share. You can also duplicate or delete the appointment by clicking on three dots button.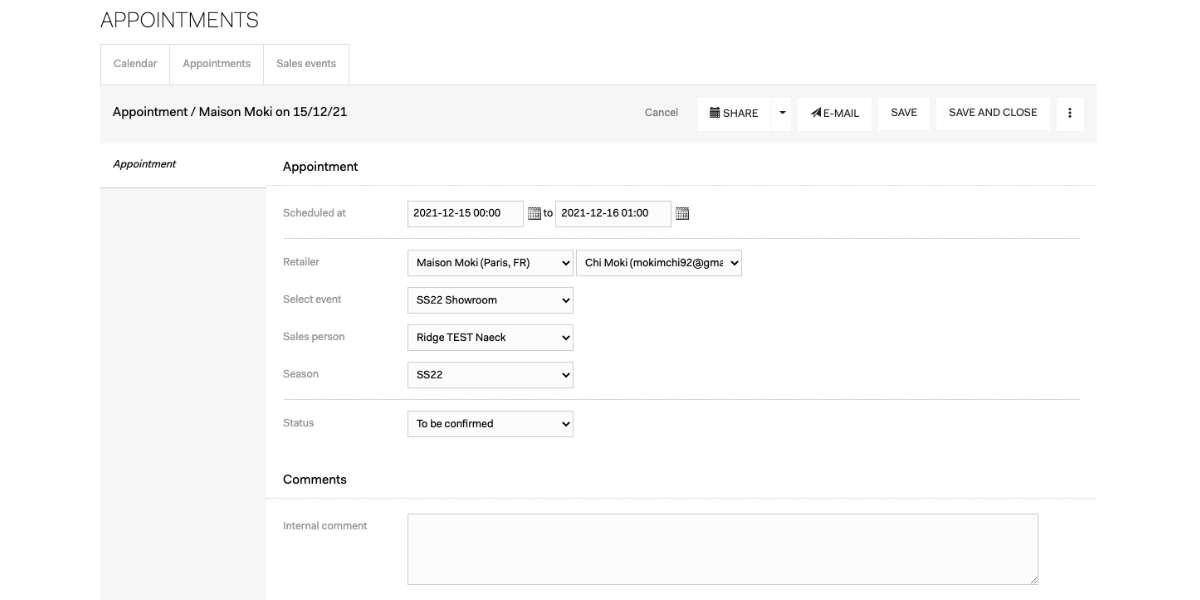 Following up the appointments
After the appointment is done, it can be revisited and the actual date and the number of buyers visited the showroom can be edited. To see the list of appointments, click on the Appointments tab. All the appointments can be sorted by status, retailer, salesperson, event and the time period.


To set the actual details appointment: the date and the number buyer in Meeting review section of the appointment.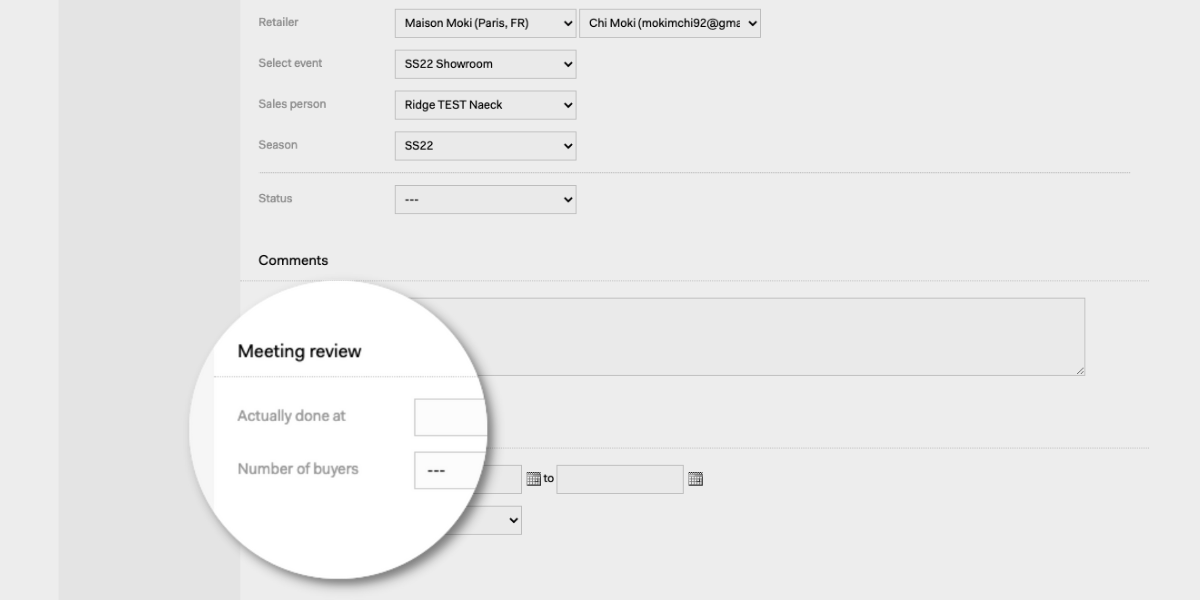 Subscribing to Le New Black calendar on your devices
By subscribing to Le New Black calendar, all appointments will be added into your calendar app and will then automatically be synchronised. If you only wish to download the appointments without syncing, you may download an ICS file.
This subscription link will include all appointments with the following details:
the appointment date and location
the buyer and retailer details
an internal note when provided