Le New Black is happy to provide you the tools that would help a smooth order taking process. With our responsive interface, you can place orders for your buyers and manage them with simple actions. If you are the first time creating an order, please read more about the order settings first!
Placing an order
1. Create an order
Navigate to Tools > Create Order

2. Select an existing customer or create a new one
After choosing an existing customer or adding a new one, click on the collection that the products will be added from.
To create a customer, put in the store name, the city, and the country, then click on Next to begin.
3. Add and remove the product
To add the desired product in the order, there are four ways:
Add to cart button: to click on the Add to card tab.


Quantities button: to set the quantities directly by clicking on Quantities.


Search bar: To find the product with the search bar. After clicking on Search, the filters may help to locate the product if you don't know the product name.


Quick-add to cart: it permits you to add the product by typing a short part of the product name and a drop-down list will appear to help you find it.
In addition, two different displays allow you to view the products easier if needed. The button Analyse may provide you an overview of the selection from each category during the order-taking.
To remove a product, unclick Add to cart. After finishing selecting the products, click on Set quantities to proceed to the next step.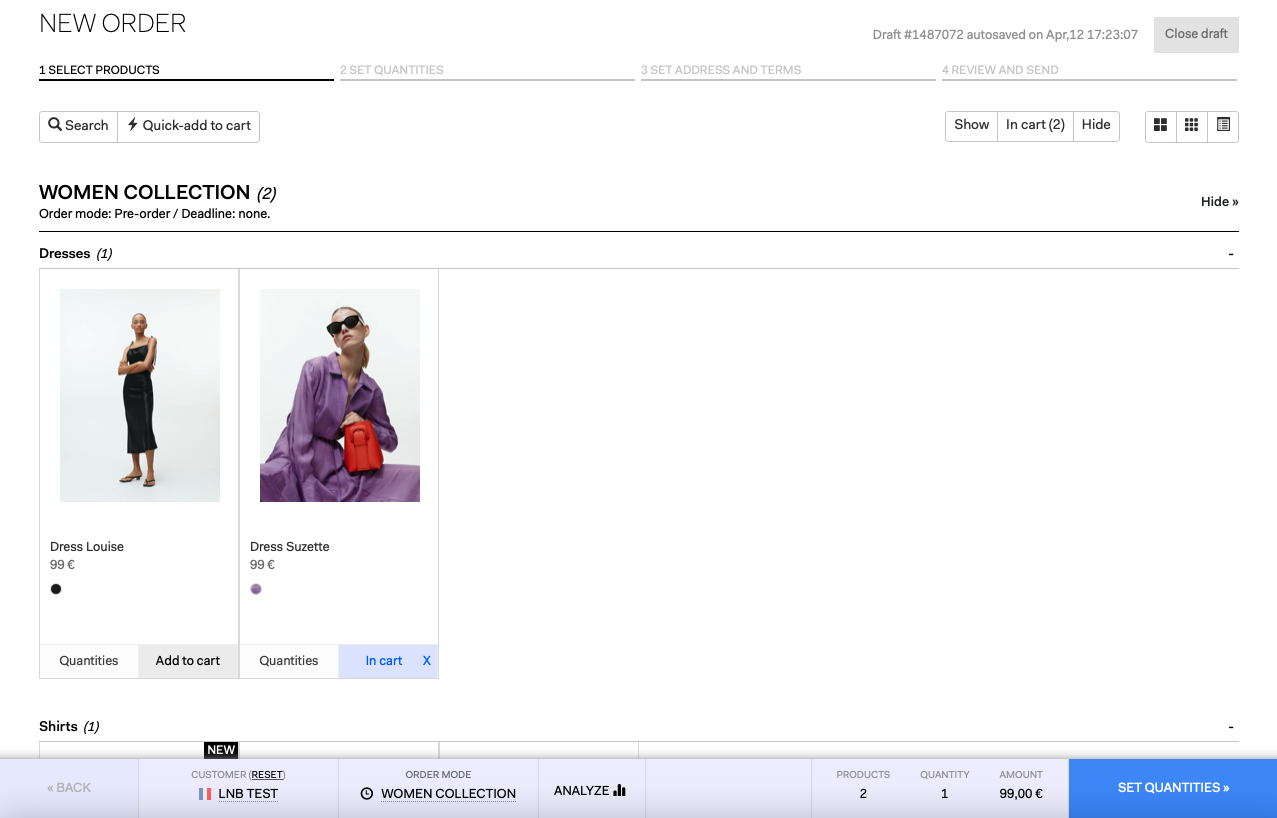 4. Set the quantities
All the products selected are presented and it's easier to put in the quantity by size. If needed, click on the trash bin icon to remove the product. After putting the quantities, click on SET ADDRESS to the next step.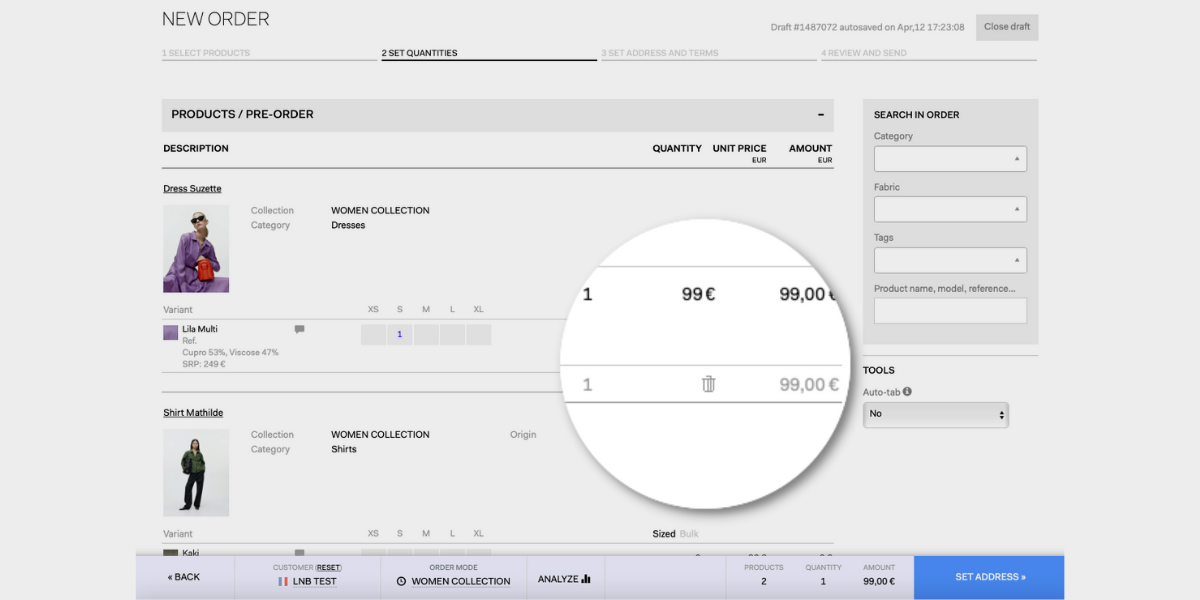 5. Setting the address details
After finishing the quantities, the billing and delivery details are pre-filled based on the information provided in the customer setting. Of course, you can modify it manually below. The terms of sale, payment, and the delivery are also pre-filled based on the settings in the showroom. Read more about managing the Terms of sales
After verifying all the details, click on Review and Send button.
6. Sending the order
The final step, see the recap of the order and click on Send Order button to send the order. After sending the order, both the brand manager and the customer will receive an order confirmation. If the order hasn't finalised to the last step, it will remain as draft order.
Congratulation! You have created the first order and you can proceed to set the order status. Read more about managing the order status