Option required : none
Allowed profiles : brand manager, sales manager, sales representative


If you want to have the same order for a different store, then you can duplicate your order, reset the buyer and/or the retailer, and also make some changes on your duplicated order if needed.


Duplicating an order
1. Navigate to Sales > Orders


2. Enter the order you want to duplicate by clicking on its PO number


3. Click on the three-dots button and select Duplicate order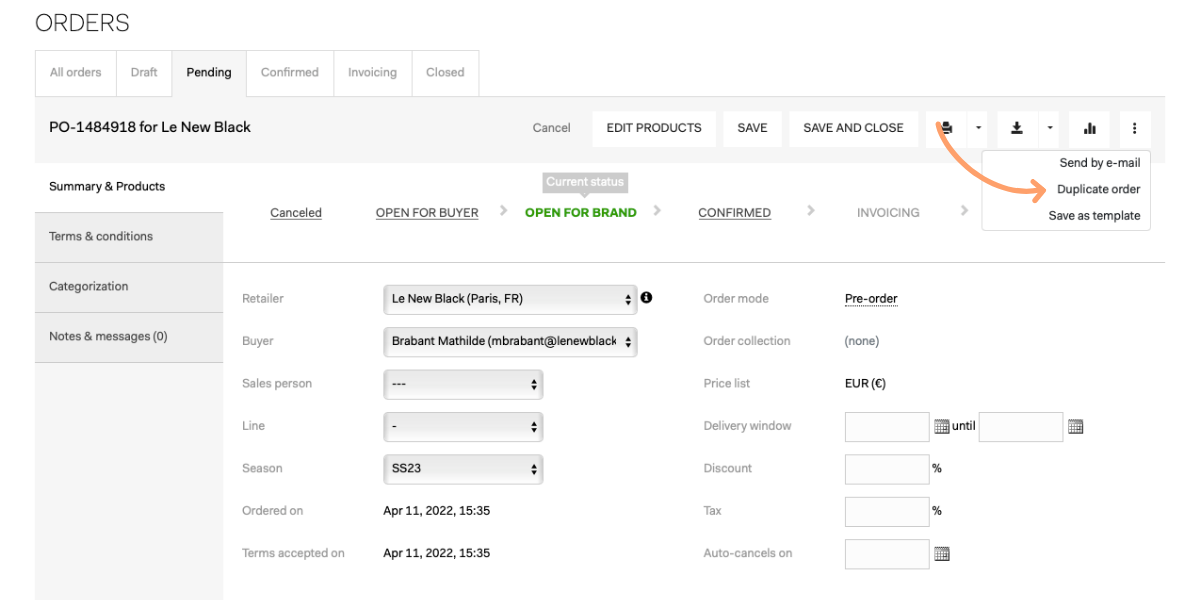 Reseting buyer
If you want to change the buyer assigned to your duplicated order, you may click on Reset button on the footer, and then select a new buyer :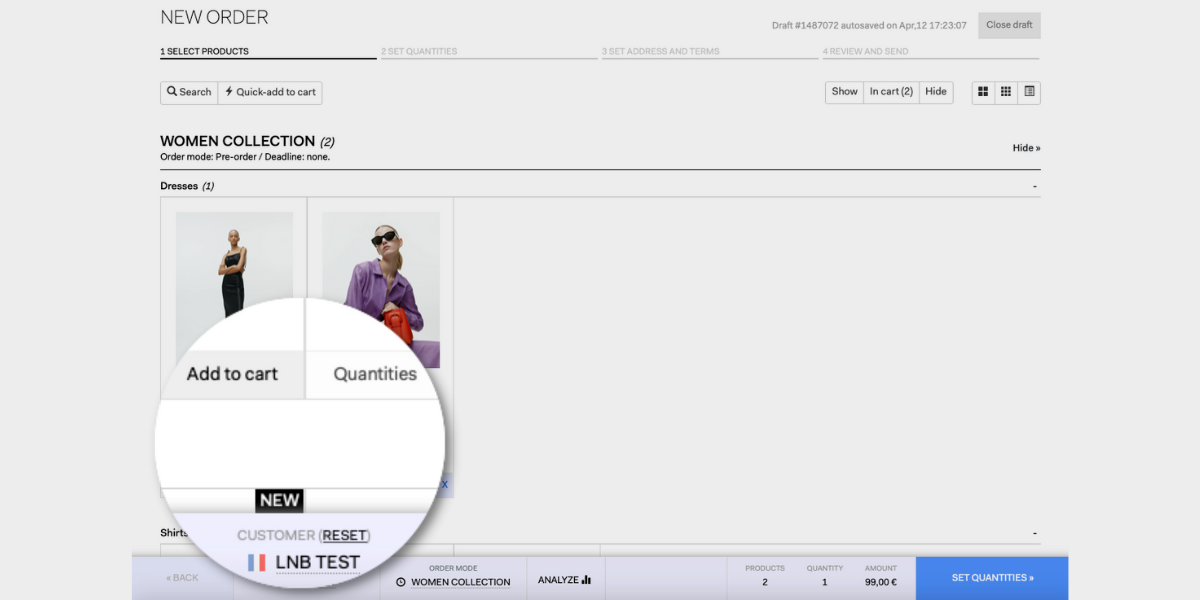 Modifying products
If you wish to modify the quantities and/or the products of your order, please refer to the article Creating orders.