Option required: Size-level discount
Allowed profiles: Brand manager, Sales representative, Sales assistant, Sales managers, Sales administrator


LE NEW BLACK offers the option of applying size-based discounts, giving you greater flexibility during your sales meetings and contributing to your sales pitch. Indeed, discounts applied to certain sizes offer your customers an advantage which will encourage them to place an order. Specific size discount on products will make them more attractive to buyers.

To activate this option, please contact your account manager. This feature is not available on the iPad application.


Activate the required settings
Once the option is activated by your account manager, you will need to enable two additional parameters to be able to apply size discounts. To do so:


1. Go to the setting wheel > Settings


2. Click on the Orders tab


3. Set Order basket layout to View by SKU


4. Activate Can apply order discount option


5. Click on SAVE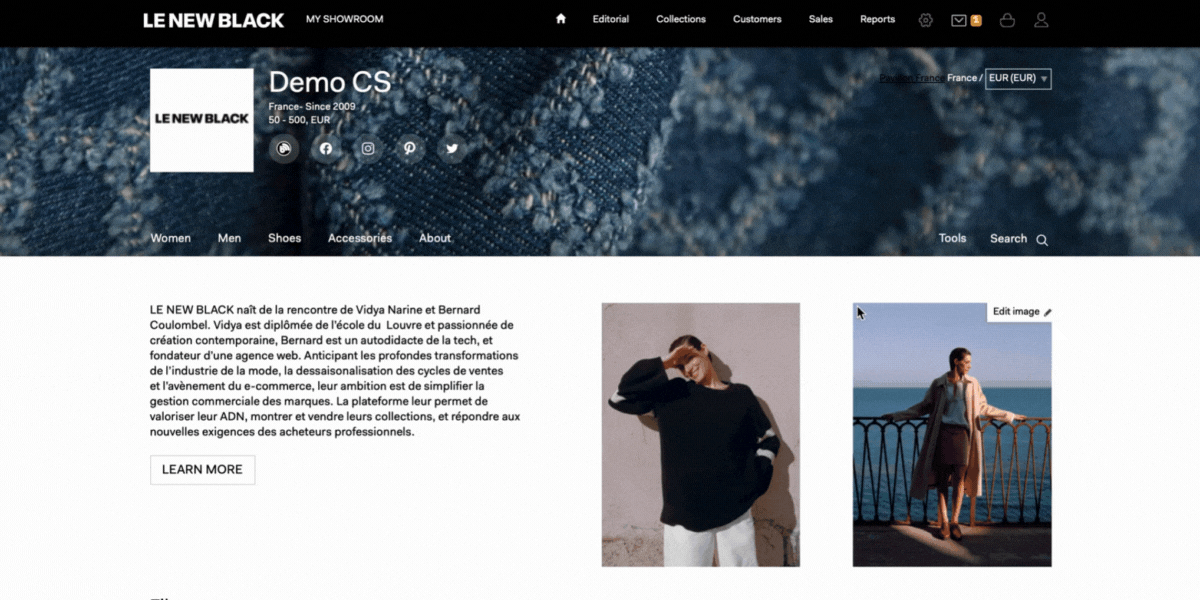 Apply a size discount when placing an order
Once the settings activated, a new Discount % column will appear in the order process (at the Select products and Set quantities steps). You will then be able to add a discount rate to each available size's line.

Please note that the discount is only applicable manually and as a percentage. Once the discount rate is applied, the discounted total will be updated automatically.

At the Review and send step, you will be able to find the total discounted amount in value by variant.

Note: A buyer can see the discounts but cannot modify them.