Le New Black notifications allow a transparent process of order placement and order follow-up. They include internal and external notifications that can be enabled or disabled by the brand managers.
1. Navigate to: Settings wheel > Settings > Notifications tab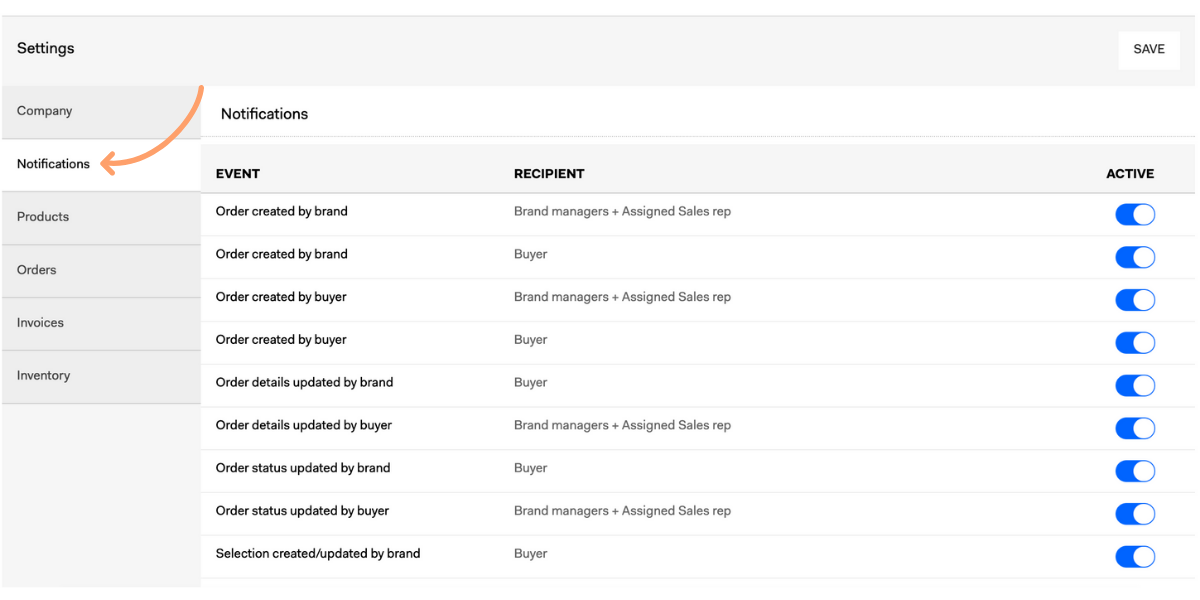 Notify your team
The brand manager receives a notification in the following cases:
Order created by brand
Order created by buyer
Order details updated by buyer
Order status updated by buyer
Read more about Inviting your team here if you need to double check the roles of your team members and how to get the best out of it.
Notify buyers
The buyer receives a notification in the following cases:
Order created by brand
Order details updated by brand
Order status updated by brand
Selection created by brand