Put all the chances on your side during your sales seasons: invite your team users and assign them a role. They will then receive your invitation by email and have to accept it to join Le New Black and start working. Learn more about the users' roles to get started.
To invite your team users :
1. Navigate to Team users under the Setting wheel menu.
2. Click on Invite a new user
Inviting an agent, you may assign the user a price list, and the countries by clicking on the countries or selecting from the country list


Inviting a custom user, select the sections which the user can access to


3. Set the email, the gender, the first name, the last name, and the role and finally Send Invitation and the person will receive an email to inform them that they can start using the platform.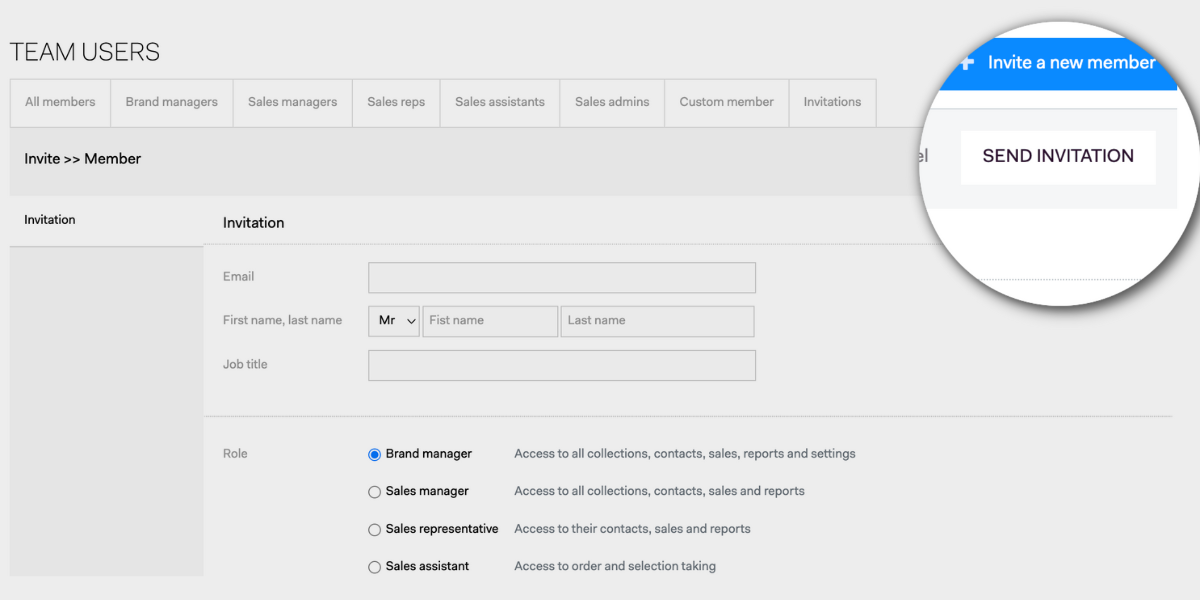 Is your team on board? Congratulations! Now, let's set-up your notifications, for your team and buyers to receive the messages you want when you want. The configuration of your showroom will be fully done, and you will be able to start importing your collections.