Option required: Inventory
Allowed profile: Brand manager


The fastest way to import stocks in Le New Black is to import a flat file containing two columns: EAN13 and Quantity. You may now also add your incoming quantities by using the columns Incoming Quantity and Incoming date.

This involves EAN13s have been appropriately imported in your product data (see how to import products).
Importing stock levels
Go to Settings wheel > Integration center > Imports > Inventory > Stock levels by EAN13 (or by SKUs according to your needs)
Integrate your document. The required columns for this import are: EAN13, Quantity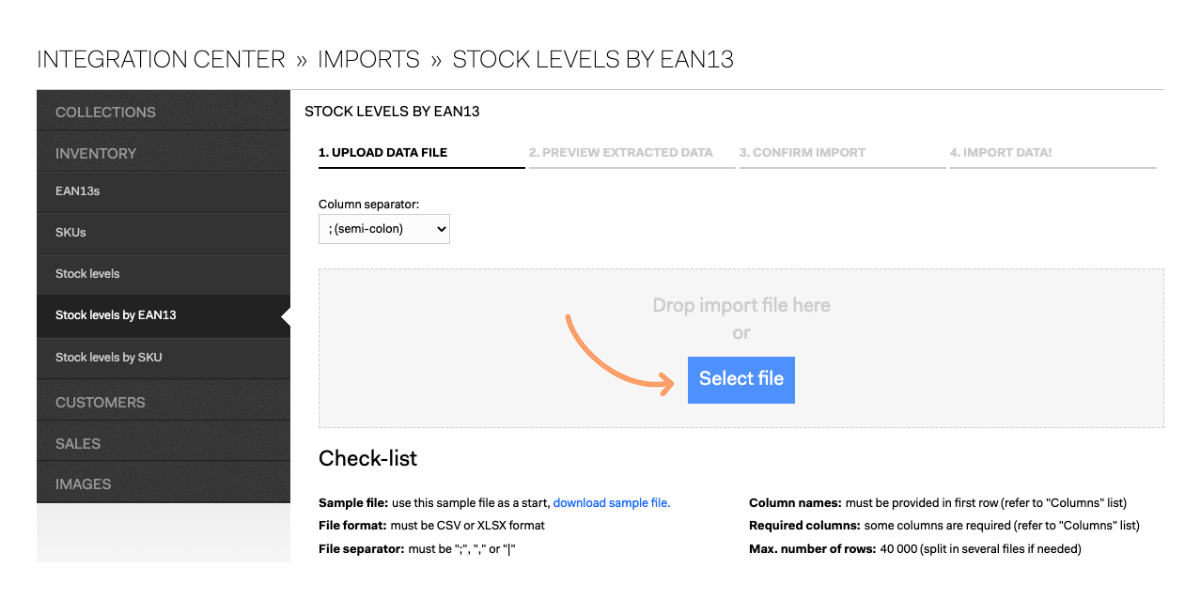 Now that your stock levels codes are imported on your showroom, you may read the Manage Stock Levels article to see how to read or edit stocks.