Prices on your online showroom can be imported by a CSV file fast and efficiently.
Completing your CSV file
You can download the template to fill in from the Settings wheel > Integration center > Imports > Prices > Download sample file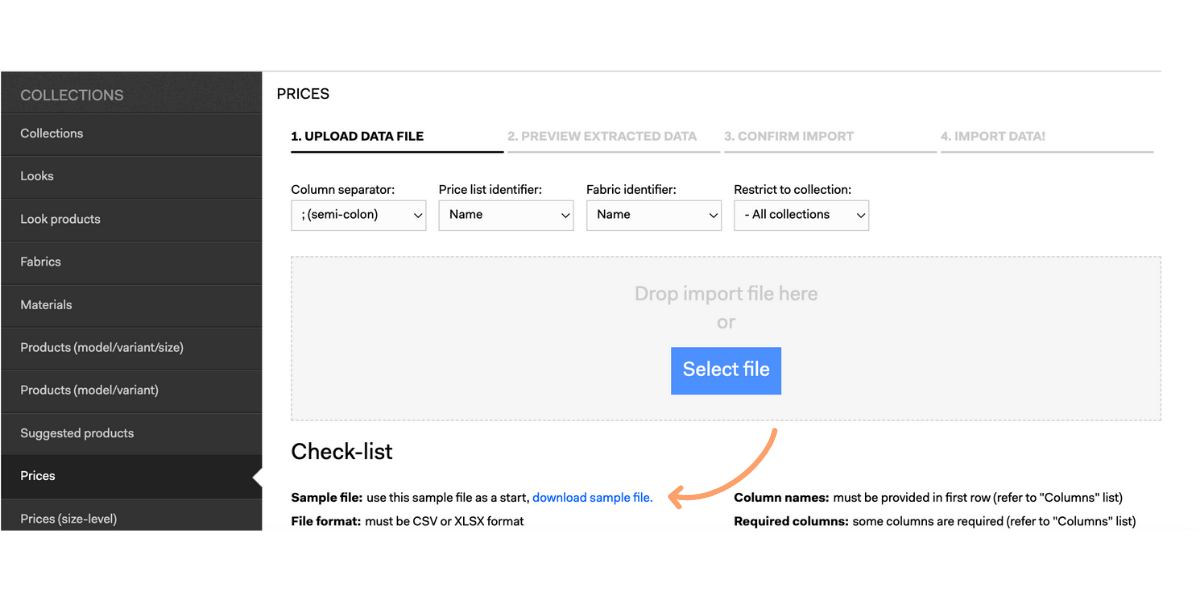 Make sure that following columns are not empty:
Price catalog
Model

Price (Wholesale)
If you have several price catalogs, first you may contact your account manager, or send an email to support@lenewblack.com to ask us to open new price catalogs for you, by giving us the price catalog names, the price catalog codes and also the currencies we may apply.
Afterwards, you may use the price catalog name or code in the column Price catalog of your file as identifier.
Importing your CSV file
Navigate to: Settings wheel > Integration center > Prices
Drop the CSV file or upload it by clicking on Select File tab