Order templates allow you to duplicate one order to multiple orders fast and easy. It may help you if you want to create the same order for the different customers or the different stores of the same customer.


Creating an order template
You may choose any order placed on Le New Black on Orders page under Sales menu to begin.
Open the desired order and click on the button Save as template under three dots menu.


Set a name to the order template and Save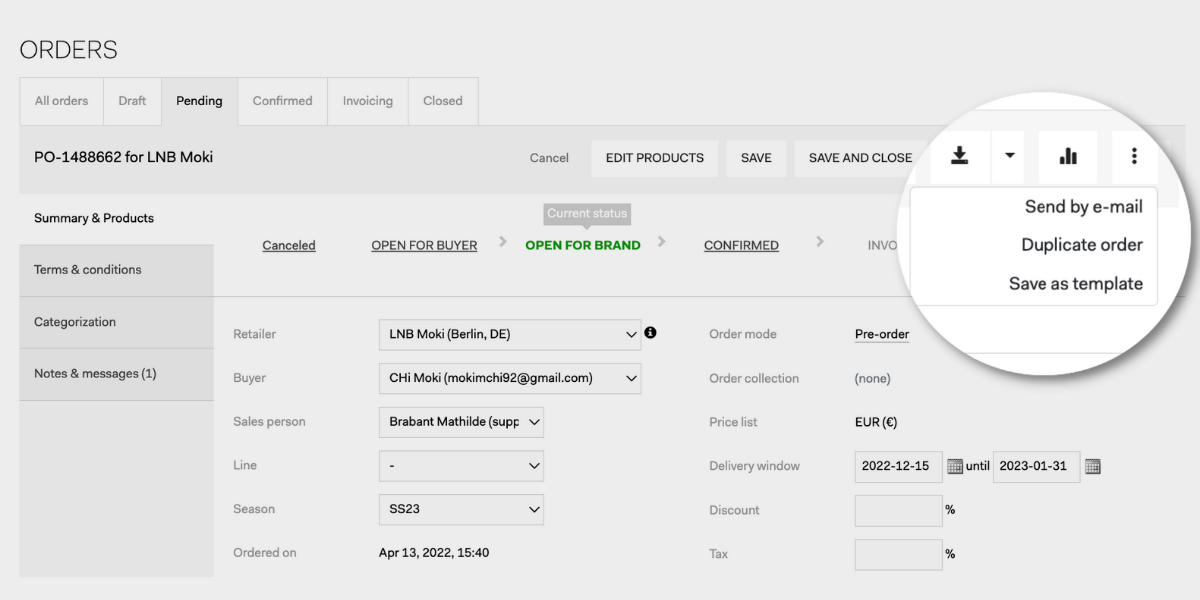 You can find the order template on Order templates page under Sales menu
Creating new order from an order template
Once the order template is completed, you can go to Order templates page and start to create an order.


Click on the button Create order


Select or create a customer to begin


Send the order

After confirming the order detail, you can send the order by clicking on Set quantities > Set address > Review and send > Send order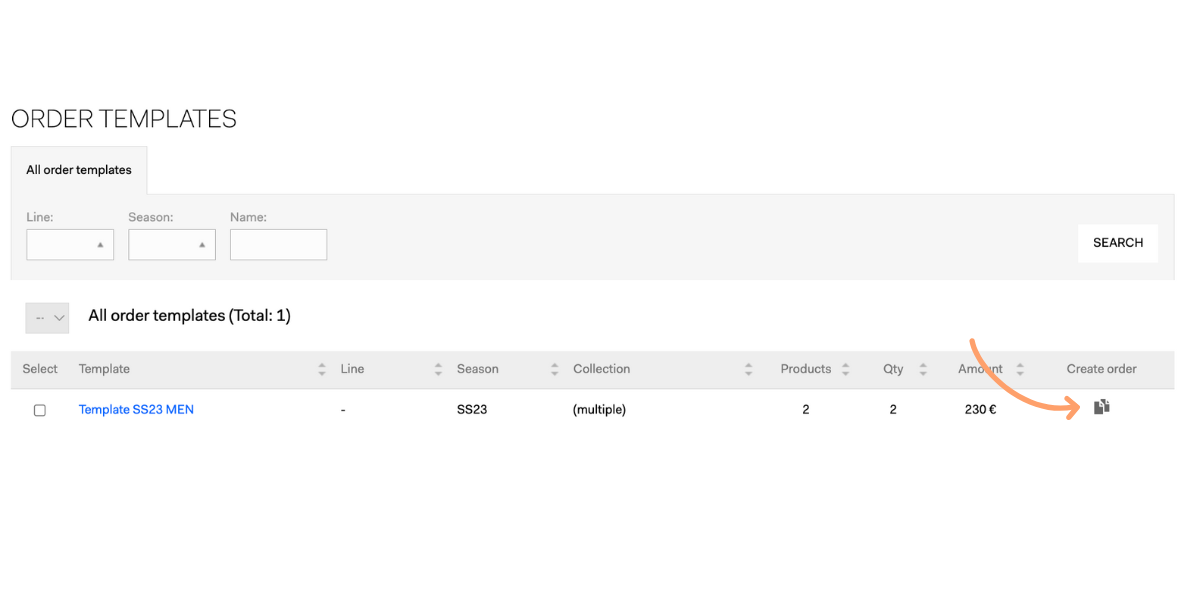 Deleting an order template
You can delete an order template by selecting the desired template first and clicking on the button Delete.