Option required: None
Allowed profile: Brand manager can manage all status and Sales representatives can manage all status from Open for buyer to Confirmed.

Every order that has been placed through Le New Black has a status that indicates its state. Order status can only be changed by brand managers or sales representatives by simply clicking on the desired status and Save. Furthermore, you can make a note and send the message directly to the customer in the order.


Managing the orders status
Draft: Order is only visible and editable by brand members
Open for buyer:

Order has been sent to the buyer, available for their edit

Open for brand:

Buyer has made their final edit and confirmed order on their side

Confirmed:

Brand has reviewed and validated the order.

Invoicing: Order has been confirmed and brand will issue an invoice accordingly. To generate an invoice of that order, read more about creating invoices.
Closed: Brand has fully delivered and invoiced the order
Canceled: Brand has canceled the order and stopped the process


To change the status of an order, you may click on the desired status to select it then click on Save to update the order's status.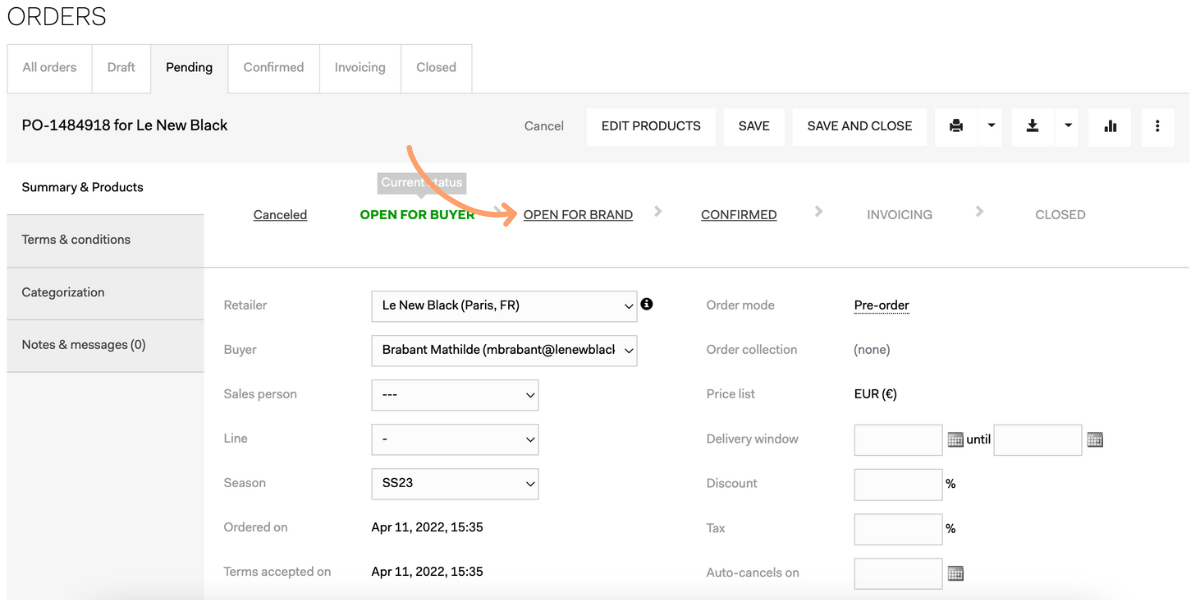 Allowed actions depend on the user profile and status. Read more about the order workflow.
Adding private notes and sending comments
After the order is created, you can add a private note which is only visible on the brand's side. You can also send a message to the customer directly to follow up or discuss the details of the order. To add a private note and/or a message, enter the order and click on the Notes & Messages tab.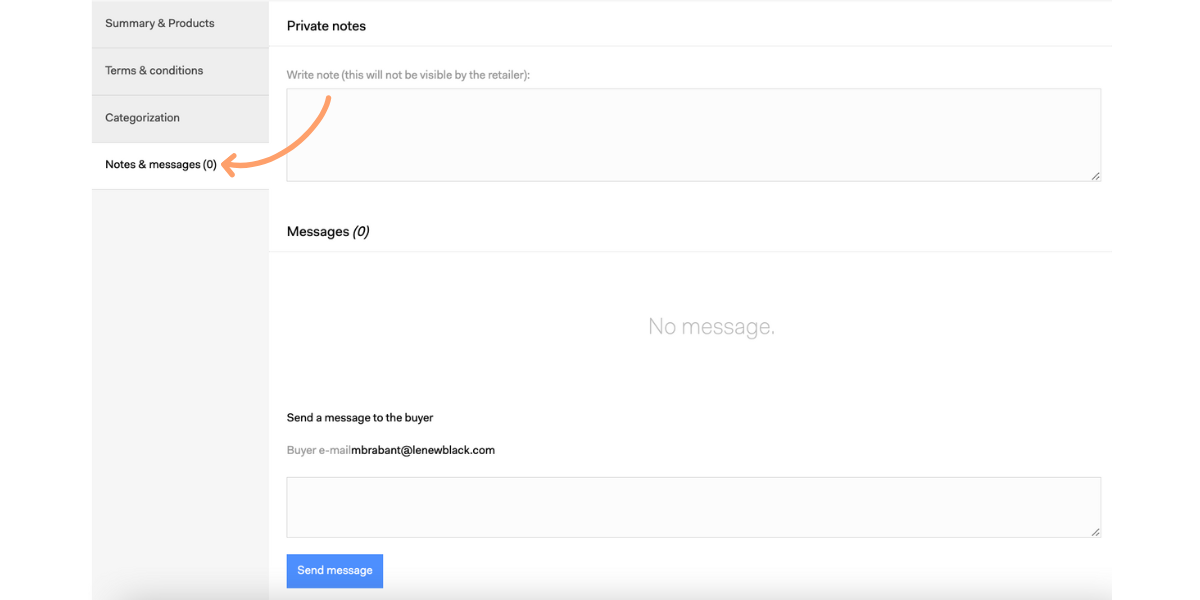 After finalizing the orders, you can export them by each order or export all in Excel file. Read more about exporting the orders.