LE NEW BLACK allows you to add a personalised tag to your product in order to group products under a common theme or to highlight a specific products' selection. In addition, your customers are able to apply a filter on these products from your collection page.


Add a special notice to a product
Go to the menu Collections > Products


Enter the desired product sheet and click on the Variants tab


Fill in the Special notice field with the name of your custom tag


Click on SAVE




It is also possible to integrate tags to your products in bulk via a csv file. To do so, you need to export your products' data following the instructions given in this article and check the Special notice box in addition to the required columns at step 3.


Filter your products according to a special notice
After adding the special notices, you will find them on the Products page of your collections among the filters. These filters are also available from your downloadable line sheets.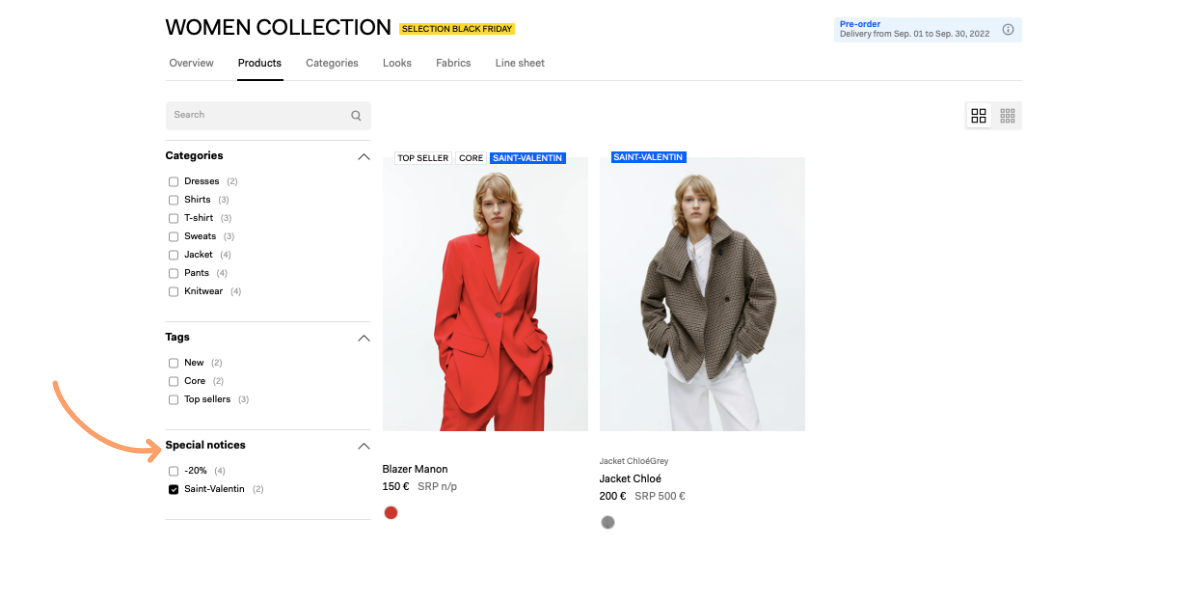 Tip: you can highlight themes (Back to School, Valentine's day, Street Chic etc.) thanks to special notices.

You can find the Special notice filter by heading to the order creation step directly from the drop-down menu accessible on each page of the showroom: Tools > Create an order > Search.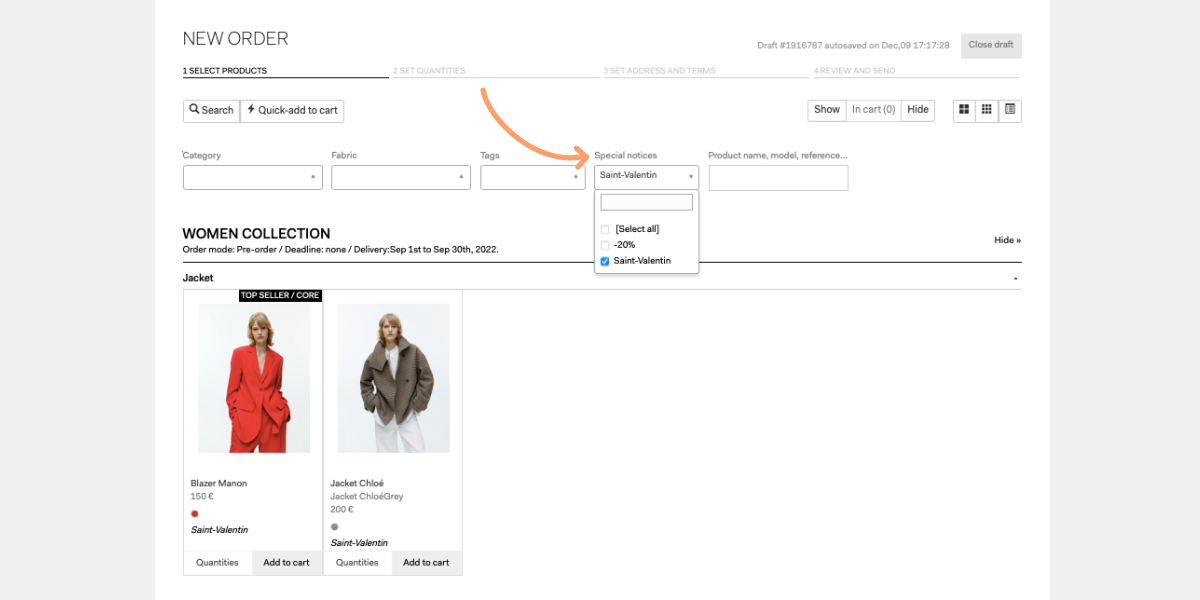 Analyse special notices in custom reports
To go further, the Production reports option provides the possibility to create your own custom reports focused on special notices. This feature allows you to analyse the share of products containing a personalised tag in any order.
Do not hesitate to contact your account manager if you would like more information on this option.