Once your collection is integrated, the variants/fabrics image display can be modified by importing the matching images manually or by bulk import.

This step can also be done after manually adding a variant to a product.


Import a variant/fabric image manually
To upload a fabric/variant image manually:


Go to the menu Collections > Fabrics


Click on the relevant fabric name


Click on Choose file at Sample in the Main settings section to upload the image


Click on SAVE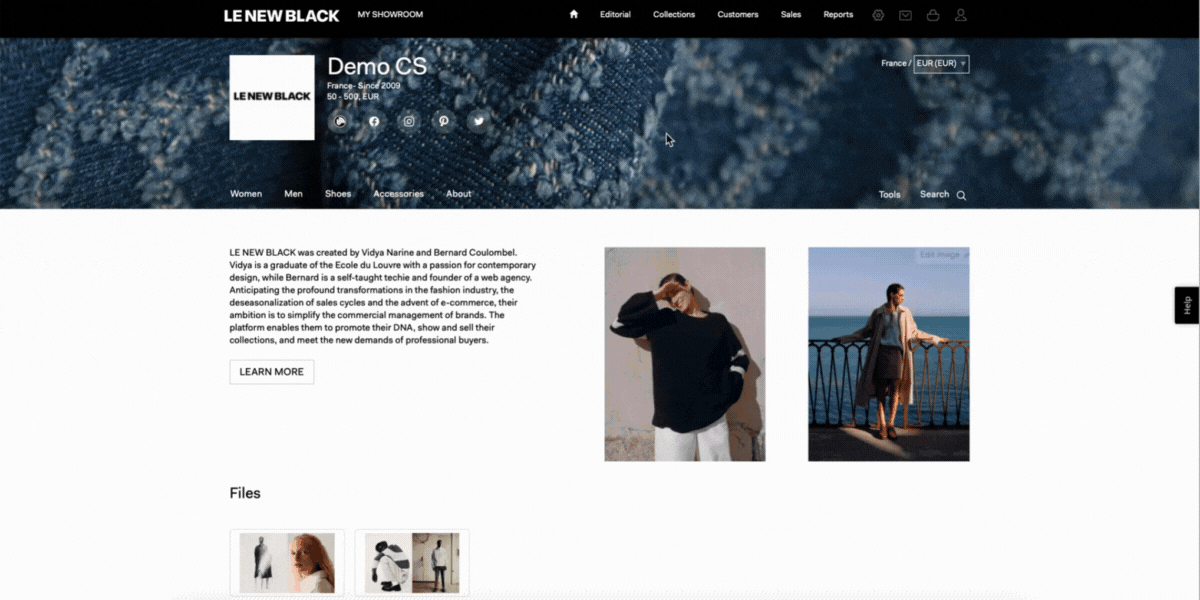 Import variants/fabrics image in bulk
✔️ Requirement: Images must be named beforehand so that the system can recognise and match them with the variants using the "fabric name" or "fabric code".


To import fabrics/variants image in bulk:


Go to the settings wheel > Integration


Click on Images (Imports column) > Fabric images


Upload the images from your computer by dropping them in the grey box or by clicking on the Select images button


Click NEXT once all the images are available


Match the variants by choosing the Fabric key according to the option you have chosen to rename your images ("fabric name" or "fabric code")


Click on UPDATE


Click NEXT once you have matched the variants to complete the import
Tip: Once the variant images have been imported, you can display the Fabrics menu in the collection. To do so you may go to Collections > Collections > click on a collection > activate Publish fabrics menu (Publication section)