After uploading a collection, the display of the fabric is provided by uploading the fabric images quickly.
Navigate to: Wheel > Integration center > Images > Fabric images > Follow indications
Important: Images should be well-named so that it can be recognized by the system. The naming can use the fabric name or the fabric code.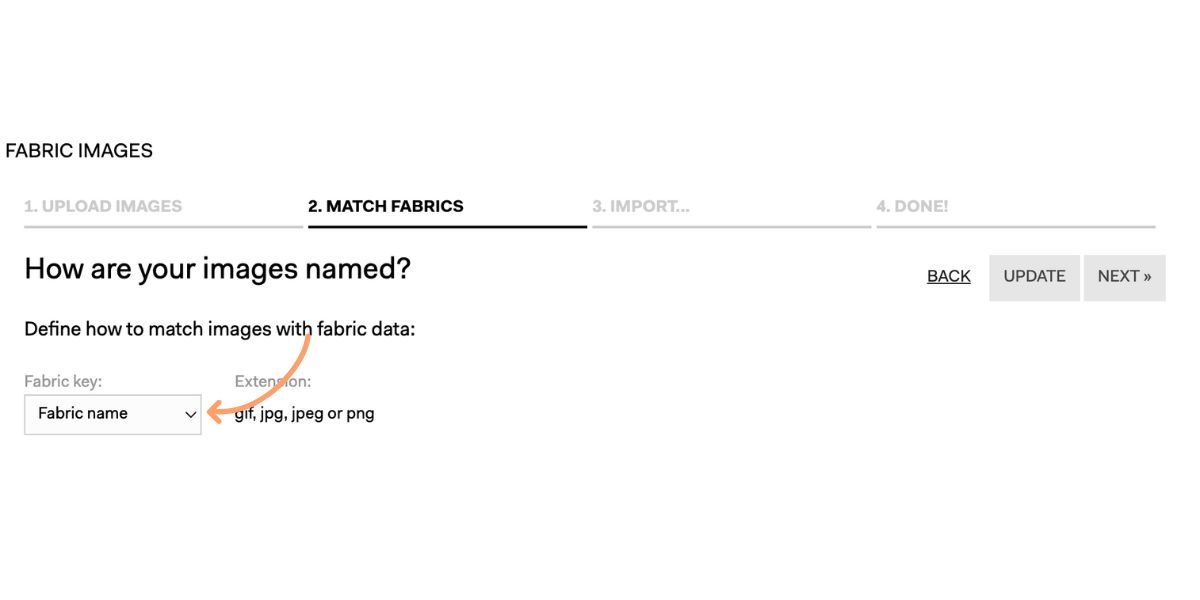 Once images are integrated, you can activate the fabric menu in the collection.
Navigate to: Collections > Collections > enter a collection > Display fabrics menu > Yes