The order settings allow you to generate an efficient workflow when making orders on the showroom and on Le New Black's iPad application. You can also manage the customers settings while they are making the orders.
Open the Settings page under Setting wheel menu and click on Orders tab to begin.
Managing the order settings
To manage the orders created on the showroom, you can decide how to split the orders and decide whether the brand member can manage the customers' details or not when placing an order.
Order automatic split mode
In this mode, there are two options: Split by collection and Split by order mode. Click on the button to set the mode.
Split by collection: One order per collection. Automatic split by collection at checkout.
Split by order mode: One order per order mode (Preorder, In-stock). Automatic split by order mode at checkout.
Create/Edit customer
Decide whether the brand member can create or edit the customer's information while placing a new order by simply clicking on Yes or No.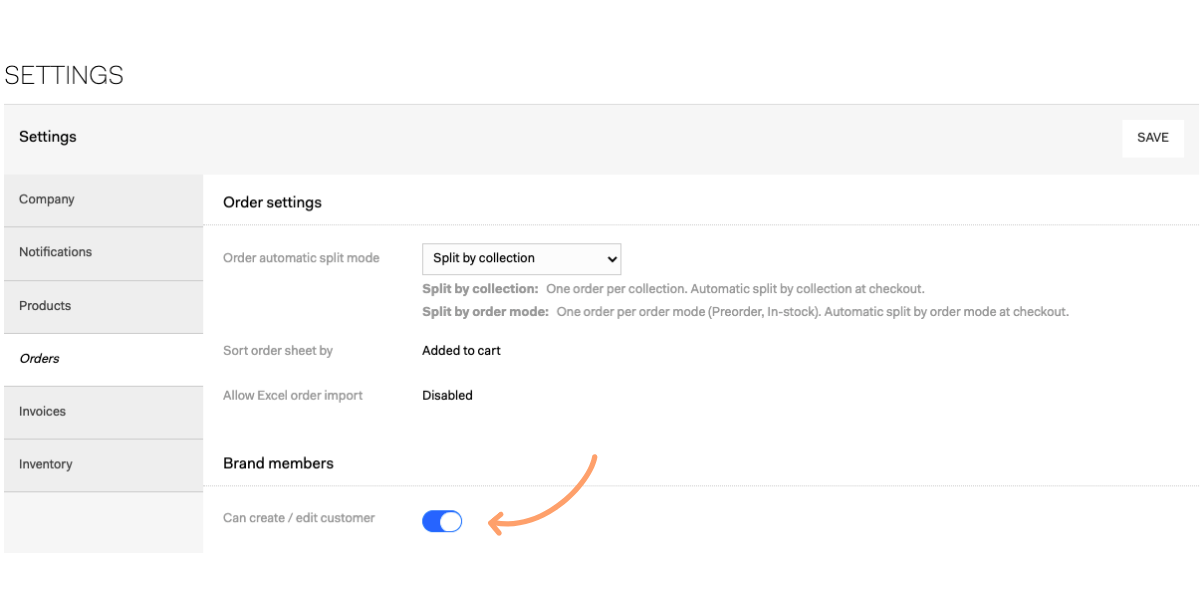 Managing the iPad settings
For the orders placed on the iPad application, you can choose which status should be registered automatically after sending the order. Click on the button to set the status.
Auto: derived from order signature (if provided: open for brand/if not provided: open for buyer)
Open for brand: always set to "open for brand"
Open for buyer: always set to "open for buyer"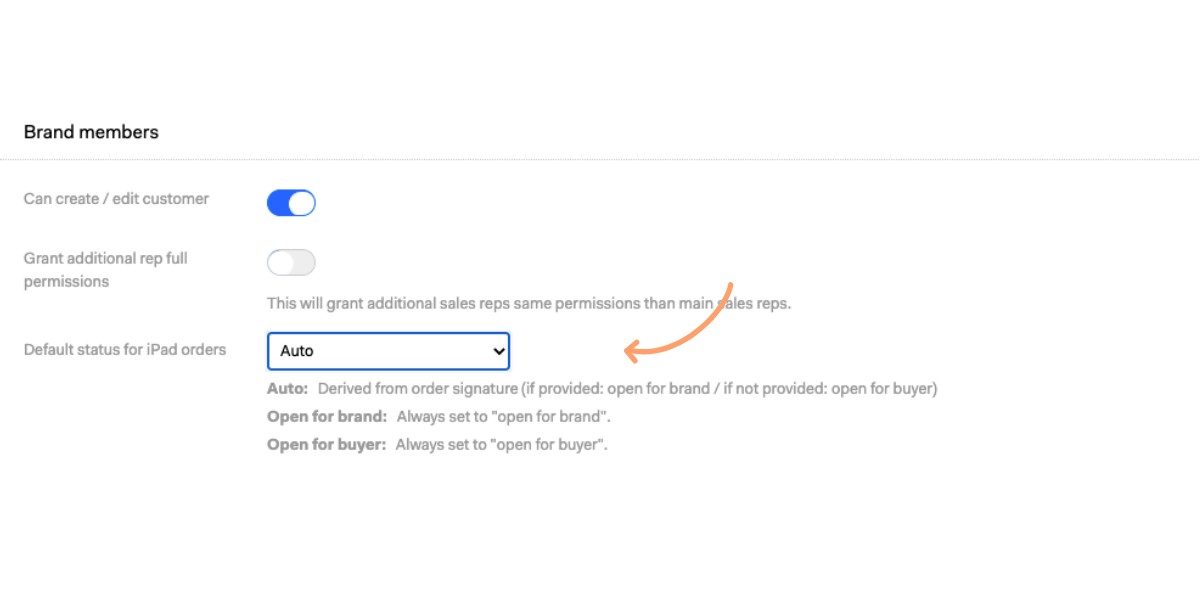 Managing the buyers settings
Set the buyers settings to enable them to place the order on the showroom under the following circumstances:
Can view/download line sheets: enables the buyers to download the line sheets
Can order products with no price: enables the buyers to order a product without the price
Can edit "Open for brand" orders: determines if the buyers can edit the order in Open for brand status
Min/Max conditions: decide if order taking process should be blocked, if the minimum and the maximum of the order quantity and the pricelist are set.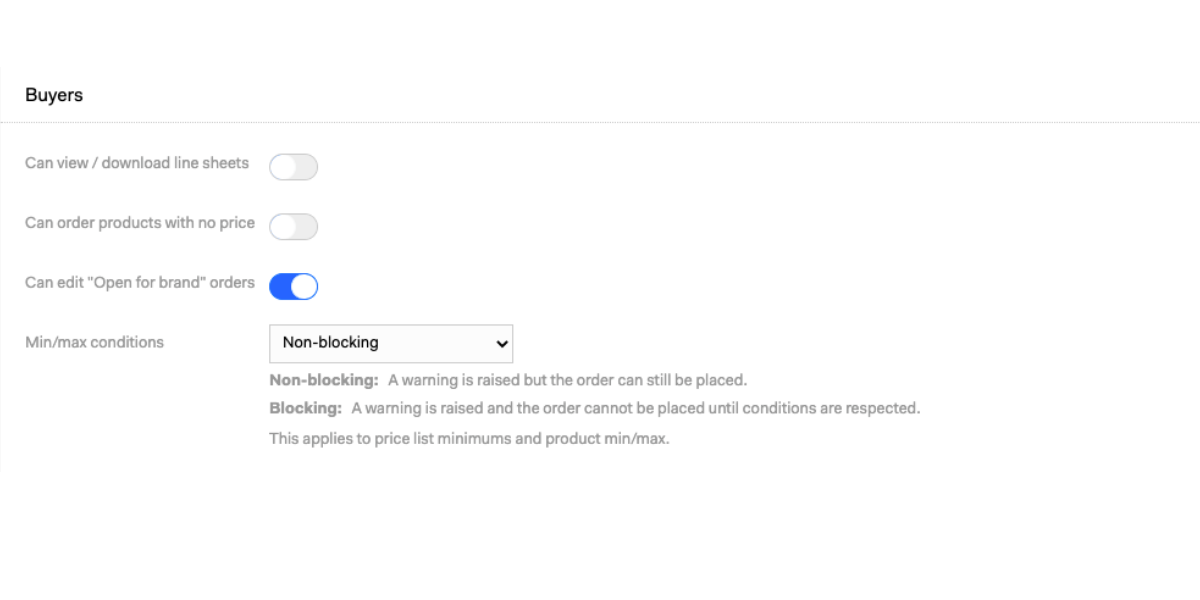 Setting the variants without price and the default messages
Variant without prices: if one product has several variants and only the first variant has a price set, decide whether other variants should be applied the same price in the order and on the showroom by clicking on Yes/No.
Default messages: to set the default messages pre-filled whiling creating order and selection.
You just finished the orders setting. You can now create your first order.