To delete orders in different status, you may find the solutions according below. Deleting an order is irreversible, it's not possible to recover a deleted order.
Deleting draft orders
To delete a draft order, go to Sales > Orders > Draft tab. Then choose a draft or click on Select button to include all drafts and click on the grey button to Delete draft.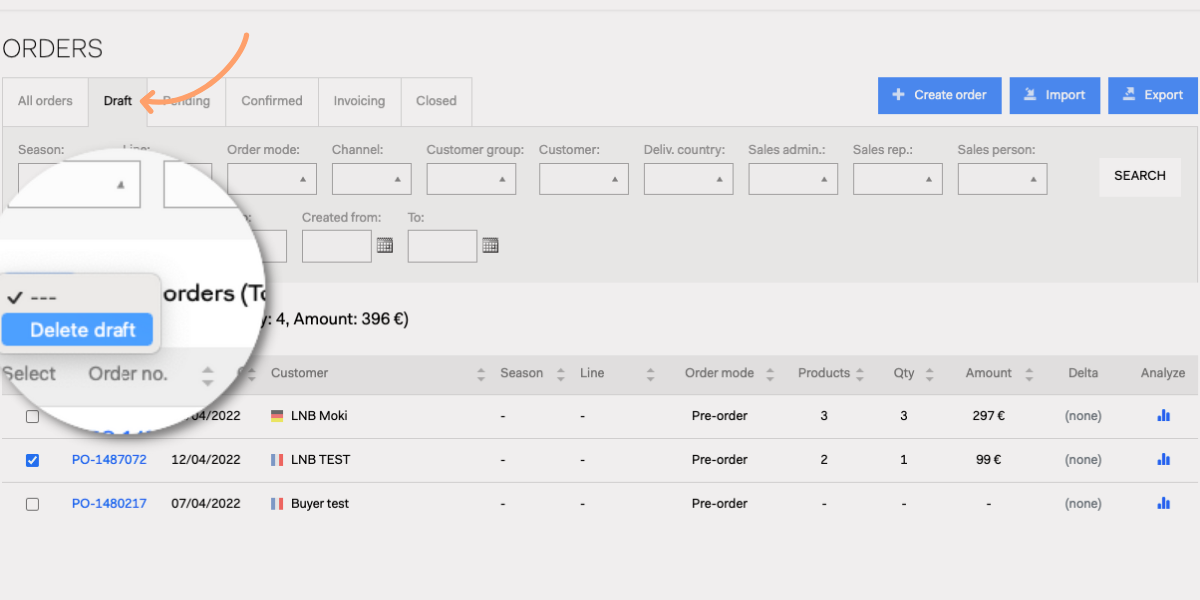 Deleting pending orders
To delete a pending order (Open for buyer or Open for brand status):
Go to Sales > Orders > All orders
Click on PO number to enter and change the order status as Canceled and Save
Click on Delete button to proceed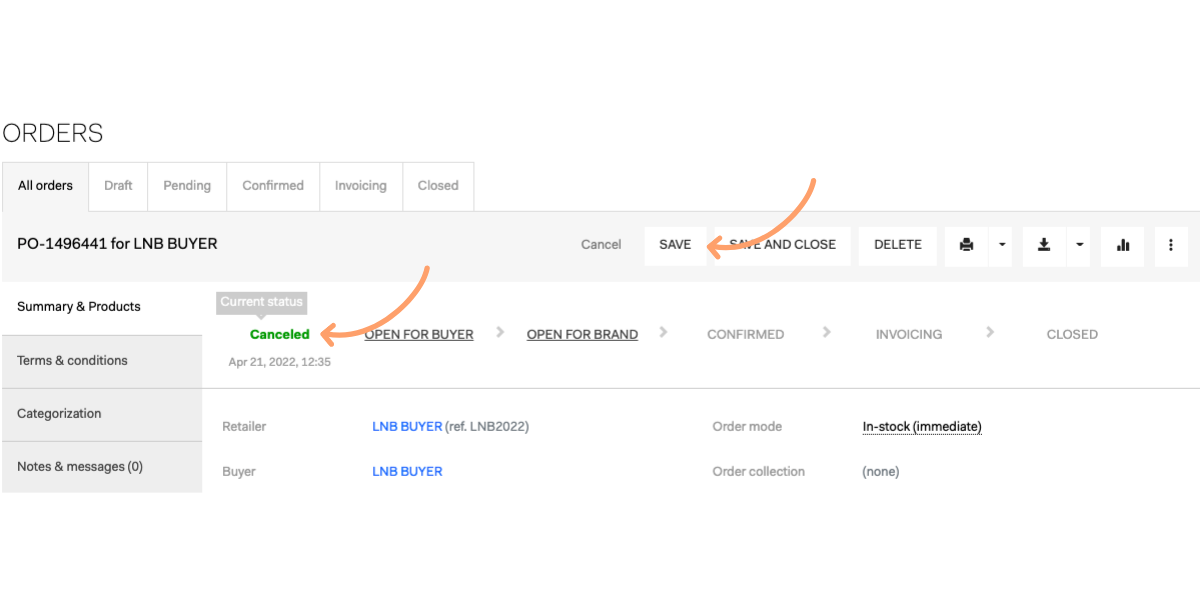 Deleting confirmed orders
To delete a confirmed order:
Go to Sales > Orders > All orders

Click on PO number to enter the order

Change the order status back to Open for brand first
Put the status as Canceled
Click on the Delete button to proceed


Deleting invoicing and closed orders
To delete an invoicing or closed order:
Go to Sales > Orders > All orders

Click on PO number to enter the order

Change the order status back to Confirmed first to unblock Open for brand status
Change the order status back to Open for brand
Put the status as Canceled
Click on the Delete button to proceed