There are two ways of creating an order on Le New Black: through the brand's showroom and by clicking on the Order now button.


Creating an order through the showroom
1. Enter a brand showroom
You can enter a brand's showroom via the invitation received by email or by logging in from www.lenewblack.com and then menu Brands > My brands.


2. Enter a collection
You can click on a collection from the showroom menu where you can see all available collections.


3. Place an order on the product page
To add products in your cart, go to Products tab and click on the Add to cart button.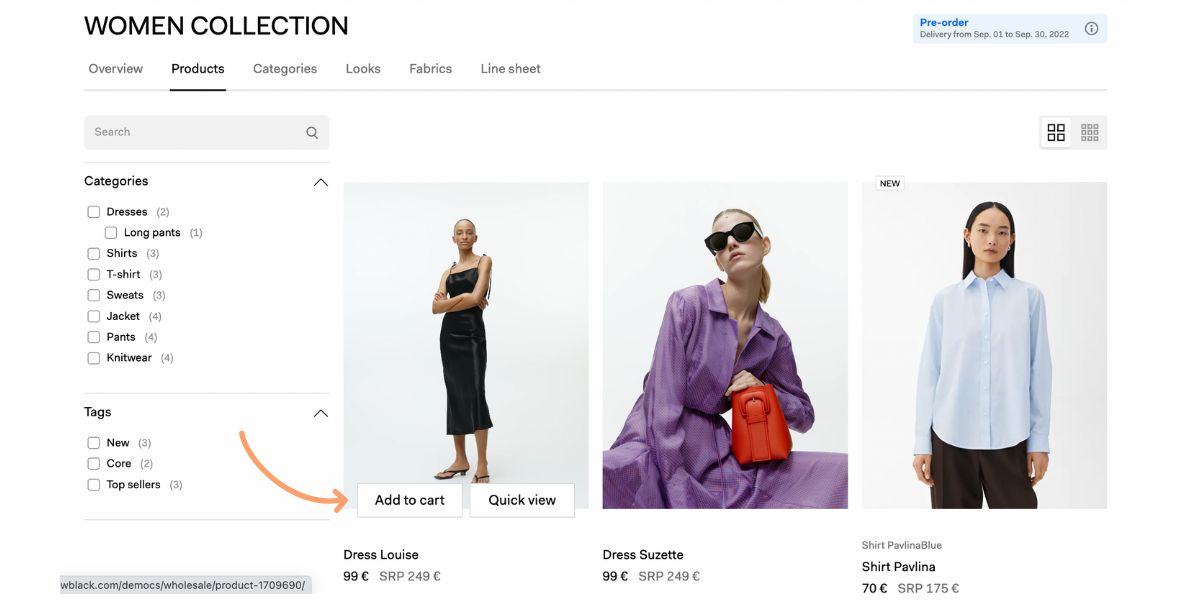 4. Check out
After adding all desired products, click on View cart or on the cart icon to see your selection and click on the Check-out button at the bottom to proceed. Don't forget to review you billing and delivery information and tick the terms and conditions box.
Shopping by looks
As a buyer, you may shop by looks by clicking on the menu Seasonal. Under each collection's name, you will see the Looks category.
1. Enter the Looks category
2. Click on the desired look to see the products assigned
3. Click on the button Add all products to cart

4. Click on View cart or on the cart icon to proceed
5. Don't forget to review your billing and delivery information and check the terms and conditions box
6. Click on Send your order