You can download and print any order you created or sent by a brand.


Download my order
To download your order:


Go to the Orders > Orders menu


Click on the PO number to open the relevant order


Click on the arrow next to the printer icon to Preview before downloading the order sheet in PDF. You will be redirected to the Document Center where you will be able to preview the order in various layouts before generating a PDF


Click on the PDF icon


Click on the download icon to save the order in PDF


To download your order as an Excel file, click on the Download icon. You may choose to generate the file as an XLS or CSV file. If you choose the CSV file, you may save as 1 line per SKU or 1 line per variant.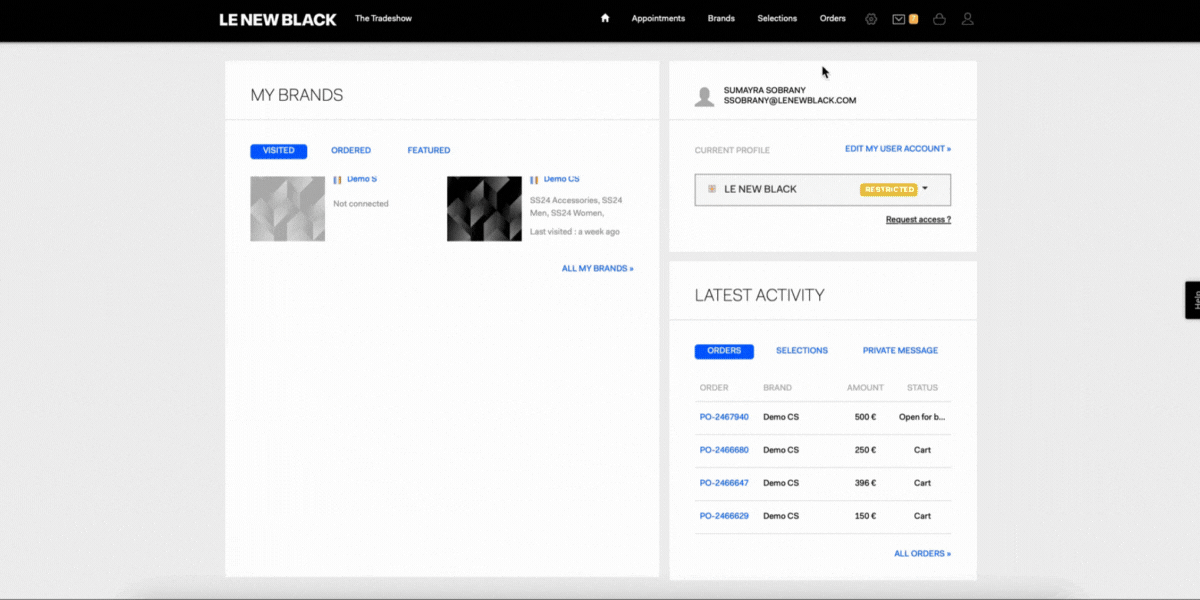 Print my order
To print your order:


Go to the Orders > Orders menu


Click on the PO number to open the relevant order


Click on the printer icon. You will be redirected to the Document Center where you will be able to preview the order in various layouts before printing


Choose the best-suited layout and print