Here you will find out how to manage your cart by :
Sending or recovering your cart
If the order is in the Carts, it is only a selection and the brand will not receive it. Please follow the steps below to send it. If you don't find it here, you may go to the menu Orders> Carts.
1. Go to Sales section in the Dashboard, and enter the order by clicking on Ref number.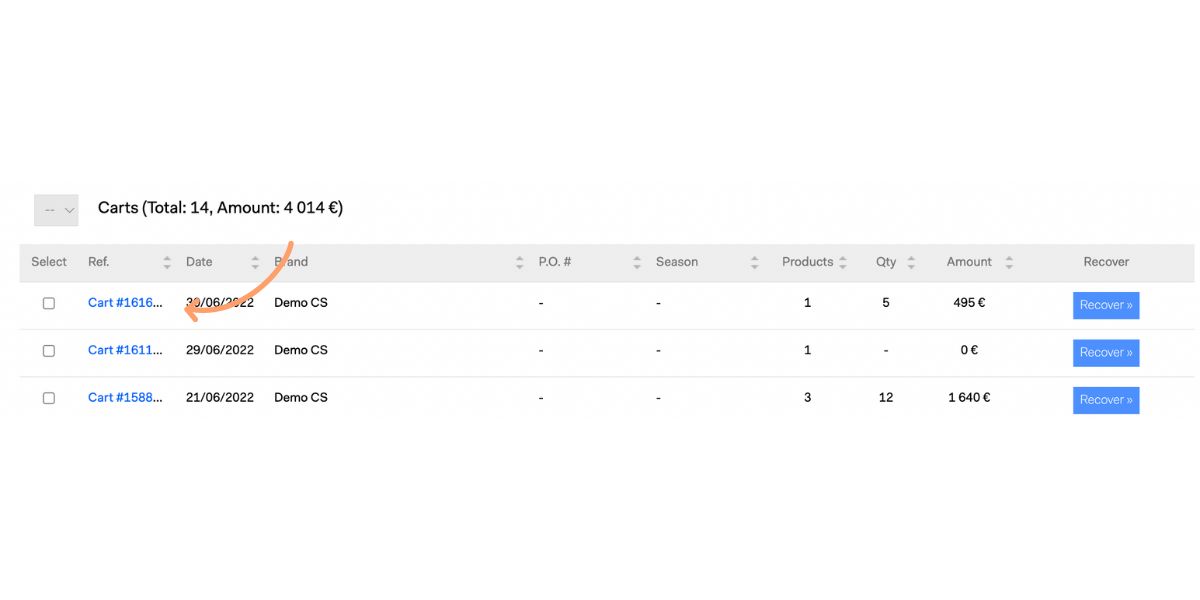 2. Click on Resume Cart to edit your order.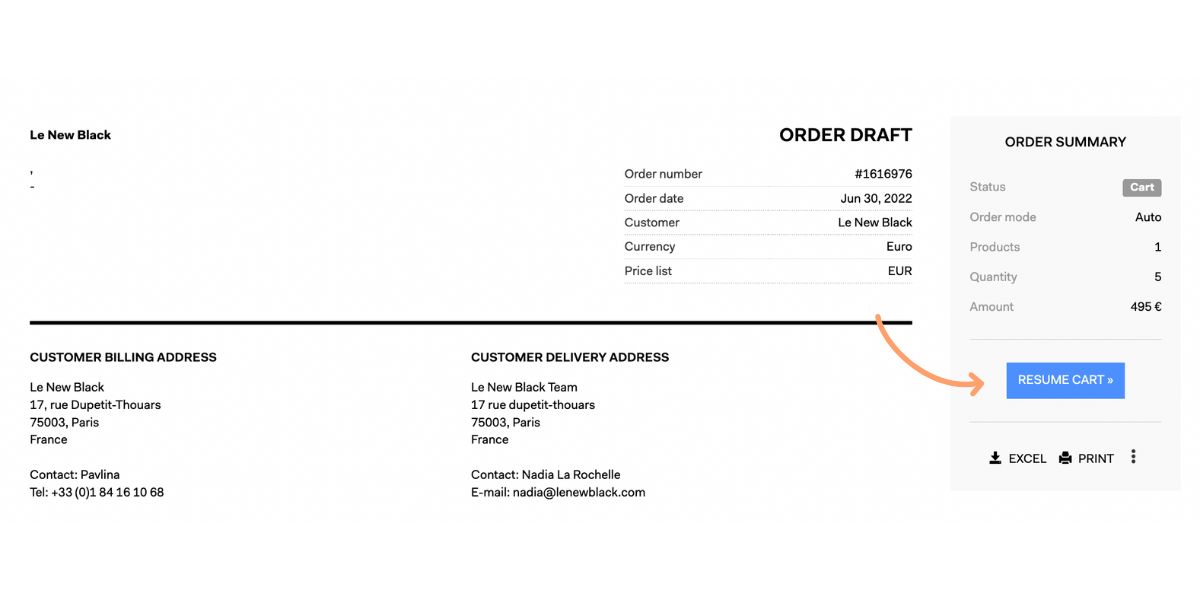 3. Once you select the products, you may proceed to Checkout.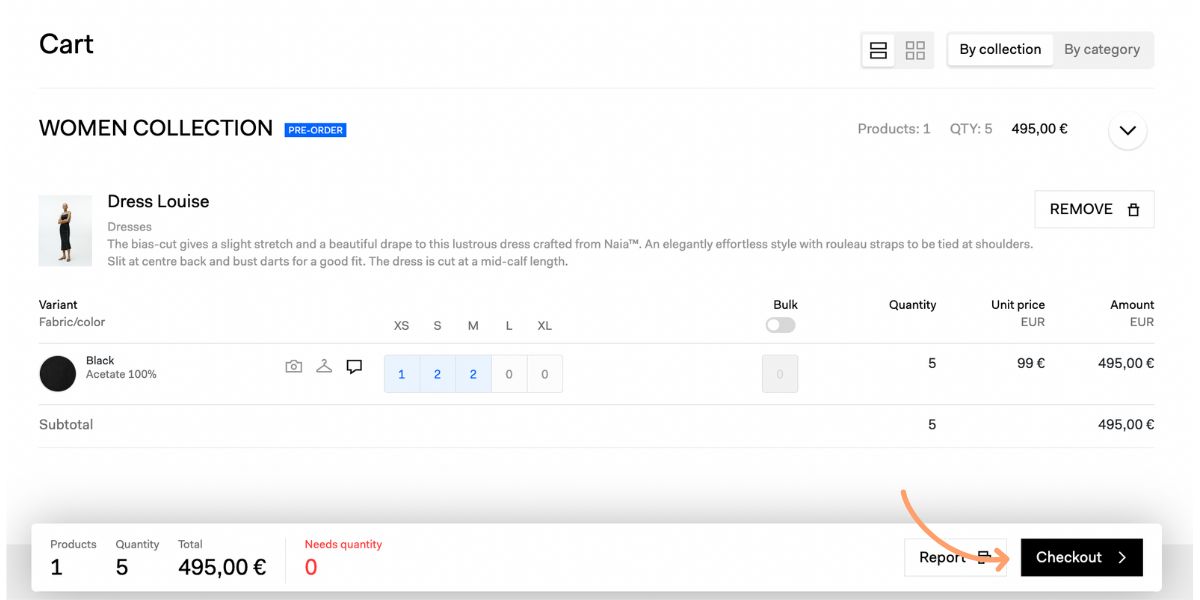 4. Verify your order
Please fill out or verify your contact information such as address, phone number, etc. Then click on Review Order.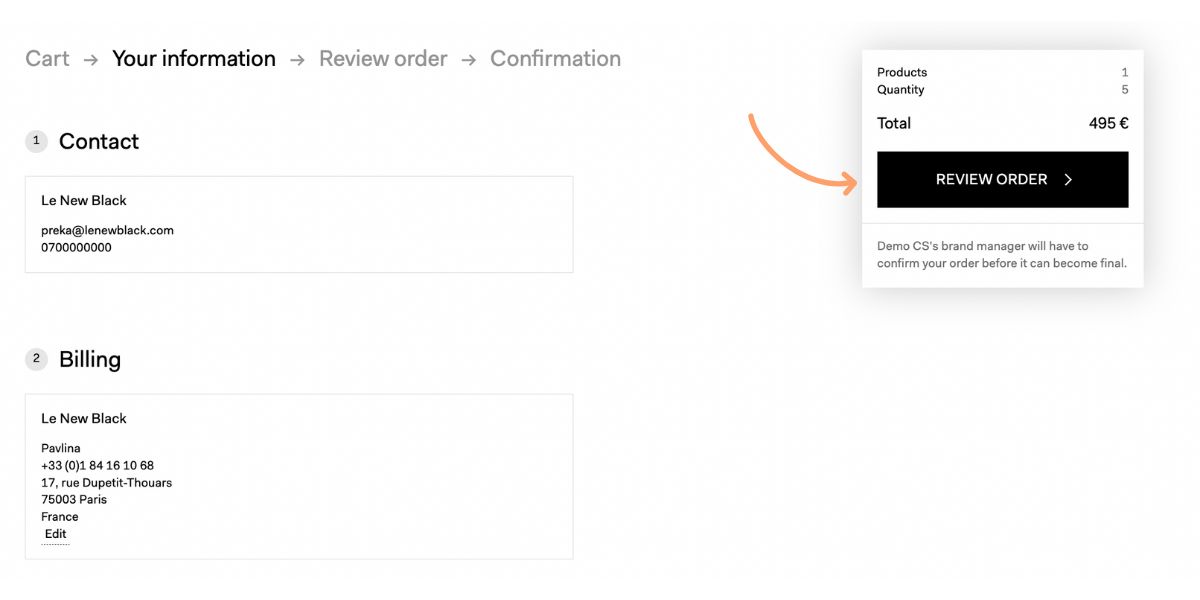 5. Send the order
Please accept the Terms and Conditions and click on Send order to finalize the order.
Reviewing order and invoice
Before trying to find an order or an invoice, please check that you are logged to the correct retailer profile that is linked to the brand. Read the article about Switching profiles at the bottom of this page.
Reviewing an order
To review an order, you may go to the menu Sales > Orders. To enter a specific order, you may click on its PO number.


Reviewing an invoice
To review an invoice, you may go to the menu Orders > Invoices. To enter a specific invoice, you may click on the invoice number. You will be able to print the invoice and also download it in PDF file by clicking on a little arrow next to the print icon.


Deleting your cart
Le New Black allows brands to invite their buyers to visit their web showroom and to pass orders by adding products in their cart. In case you made a mistake during your product selection, you can delete your cart. This article will guide you step by step.

To delete your Cart :
1. Navigate to Orders
2. Click on Carts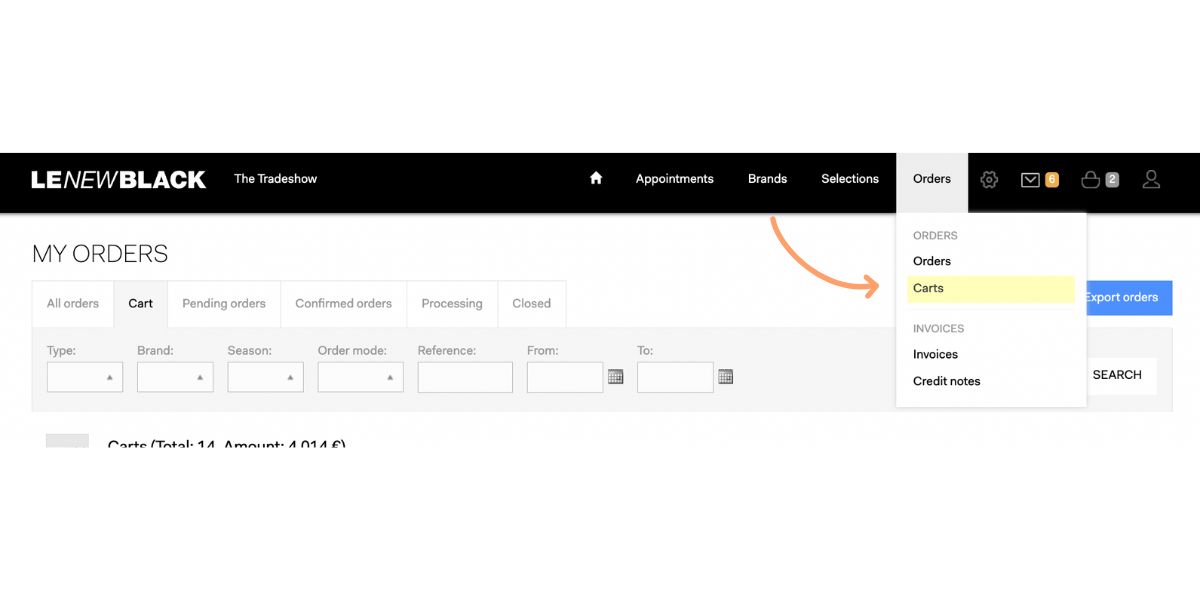 3. Select the Cart that you want to delete
4. Once you select your order click on Remove Cart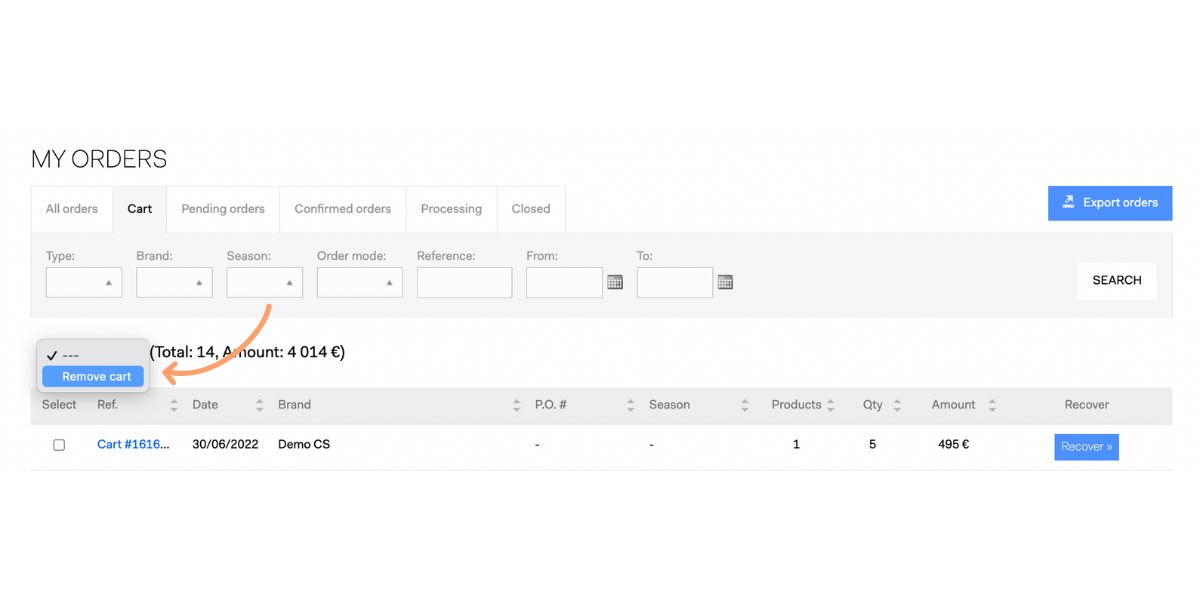 5. Confirm and your Cart will be removed