Lookbooks can be uploads in PDF file on the showroom main page and in the collection. On the showroom main page, you may upload up to 4 lookbooks and the file limit is under 15MB.


Uploading lookbooks on the homepage
1. Go to : Editorial > Info & Contact > Presentation > Download files
2. File field : Upload you PDF document
3. File title field: Name it
4. Thumbnail field : Upload an image as the lookbook cover (appear on showroom homepage)
5. Click on Save


Important note: if you deactivated the About section on your homepage (Editorial menu > Visual settings > Showroom tab), the lookbooks will not appear on your homepage. They will be only visible in the menu About > About.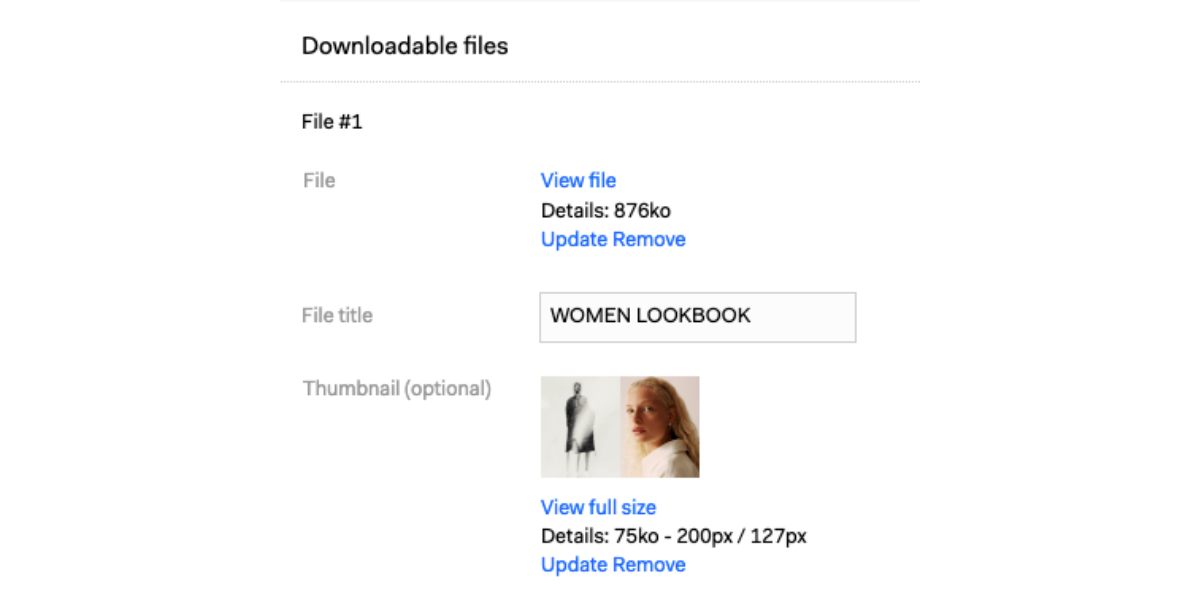 Uploading lookbooks in collections

In each collection, you may upload up to 2 lookbooks. Once the lookbook is uploaded in the collection, it can be viewed on iPad application and it may be easier for your appointment when presenting the collection to the customers.


1. Go to : Collection > Collection (or Sales Catalogs) > Select > Description, image & Files > Download files
2. File field : Upload you PDF document
3. File title field: Name it
4. Thumbnail field : Upload an image as the lookbook cover (appear on showroom homepage)
5. Click on Save