Section pages are the pages your showroom menu tab titles link to. You may now show a hero image at the top of these pages.
To set a section hero, head to Editorial -> Showroom menu -> select a section -> upload hero in the "Image" field.
Section with a hero image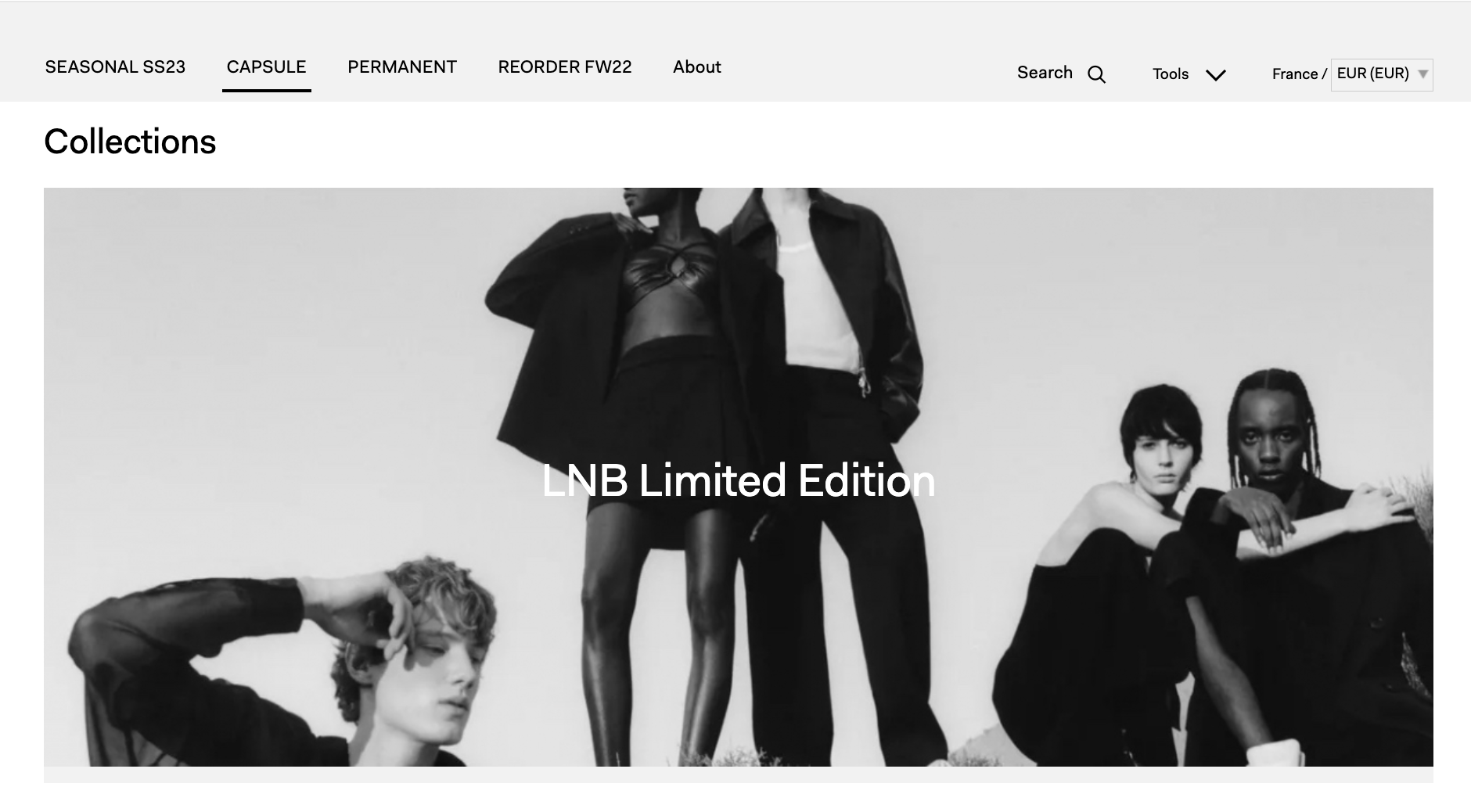 Beside, in order not to arbitrarily promote the first collection, the page is now showing all collections with the same layout if the section contains multiple collections. If it contains only one collection, the collection will still show as a large panoramic image with its category thumbnails.
Section with multiple collections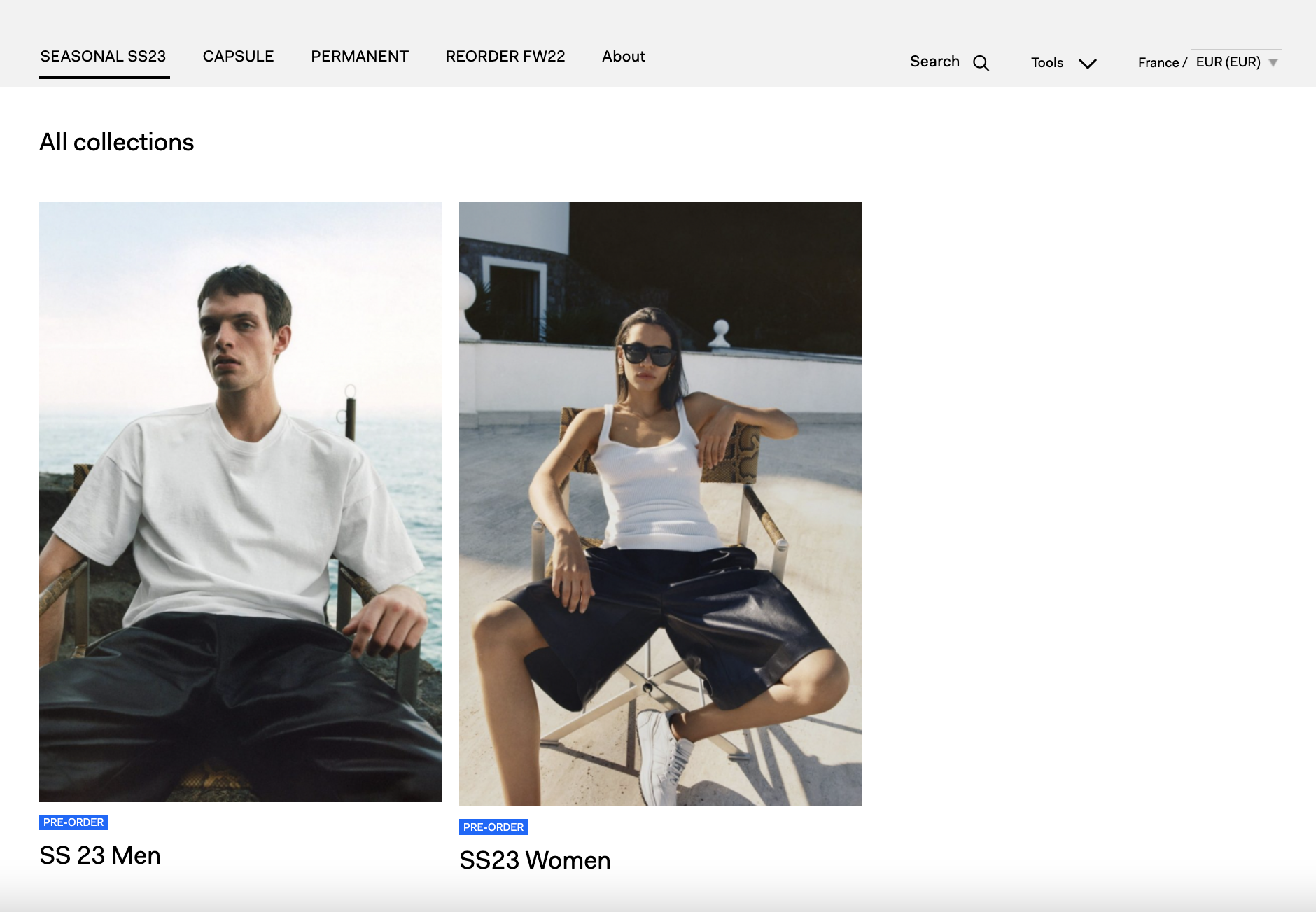 Section with a single collection