Placing orders on stock has been available since long on Le New Black. And since more recently it is possible to sell incoming stocks on top or instead of current stocks. The default behaviour was to place the order in priority on current stock and if necessary on incoming stock through an additional order. A convenient way of working though quite limitative as one could for example need to sell specifically on incoming stock or at the contrary disallow access to incoming stock in a certain collection or to certain customers.
Selling on stock is now much more flexible while still remaining intuitive. A collection can now be set to be sold in the following modes:
Pre-order: order quantity is unlimited
In-stock:

Any stock: order fulfilment priority is given to current stock, followed by incoming stock
Current stock only: order is fulfilled from current stock only
Incoming stock only: order is fulfilled from current stock only
Defining the inventory type of a collection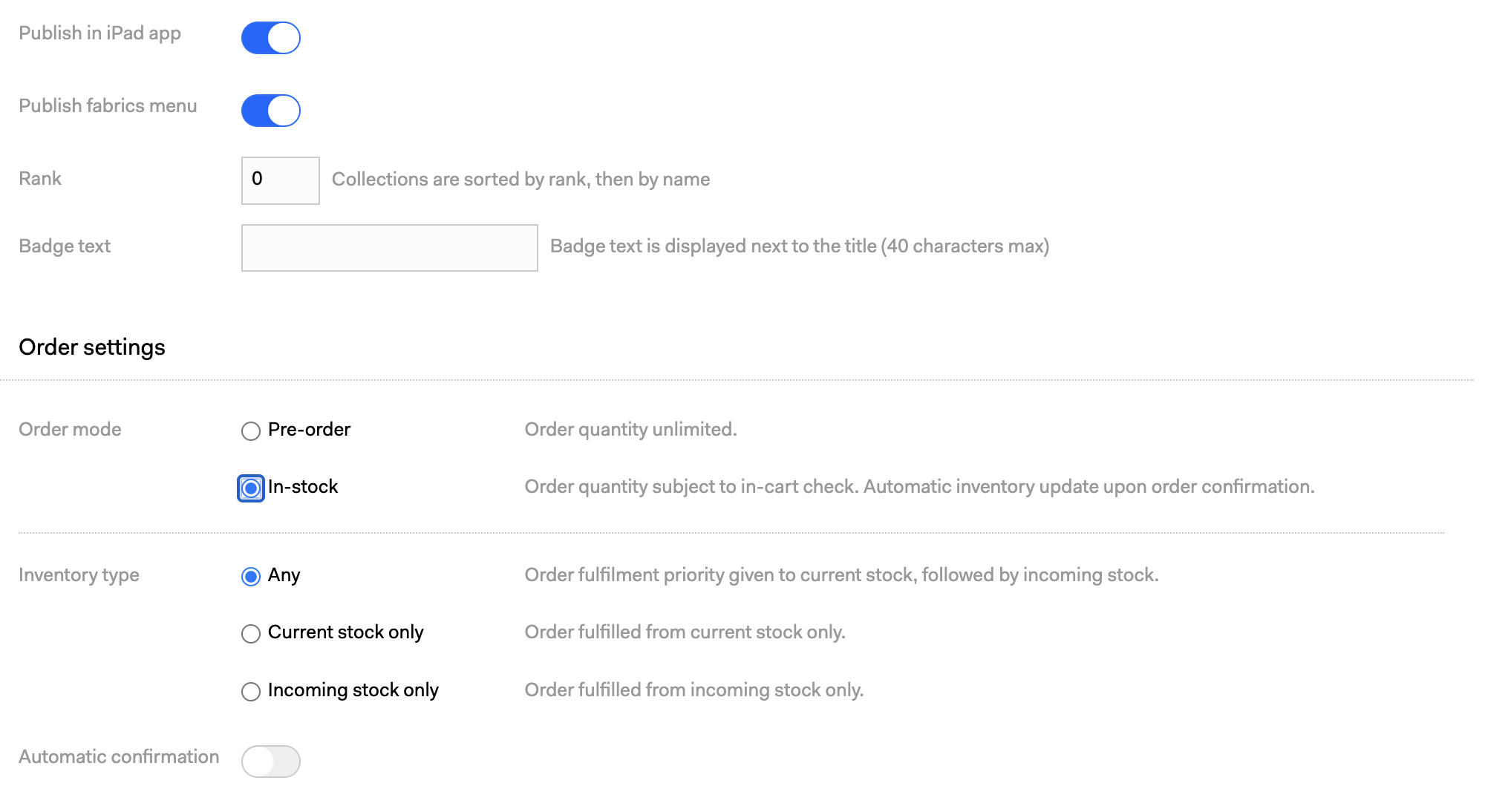 Then when placing an order (or sales catalog, depending on your display mode), the relevant order fulfilment rule will be applied to your basket and displayed in your order summary. This applies to orders placed in the web showroom (as a buyer) and the sales tools (as a brand member).
Displaying the inventory type applied to the order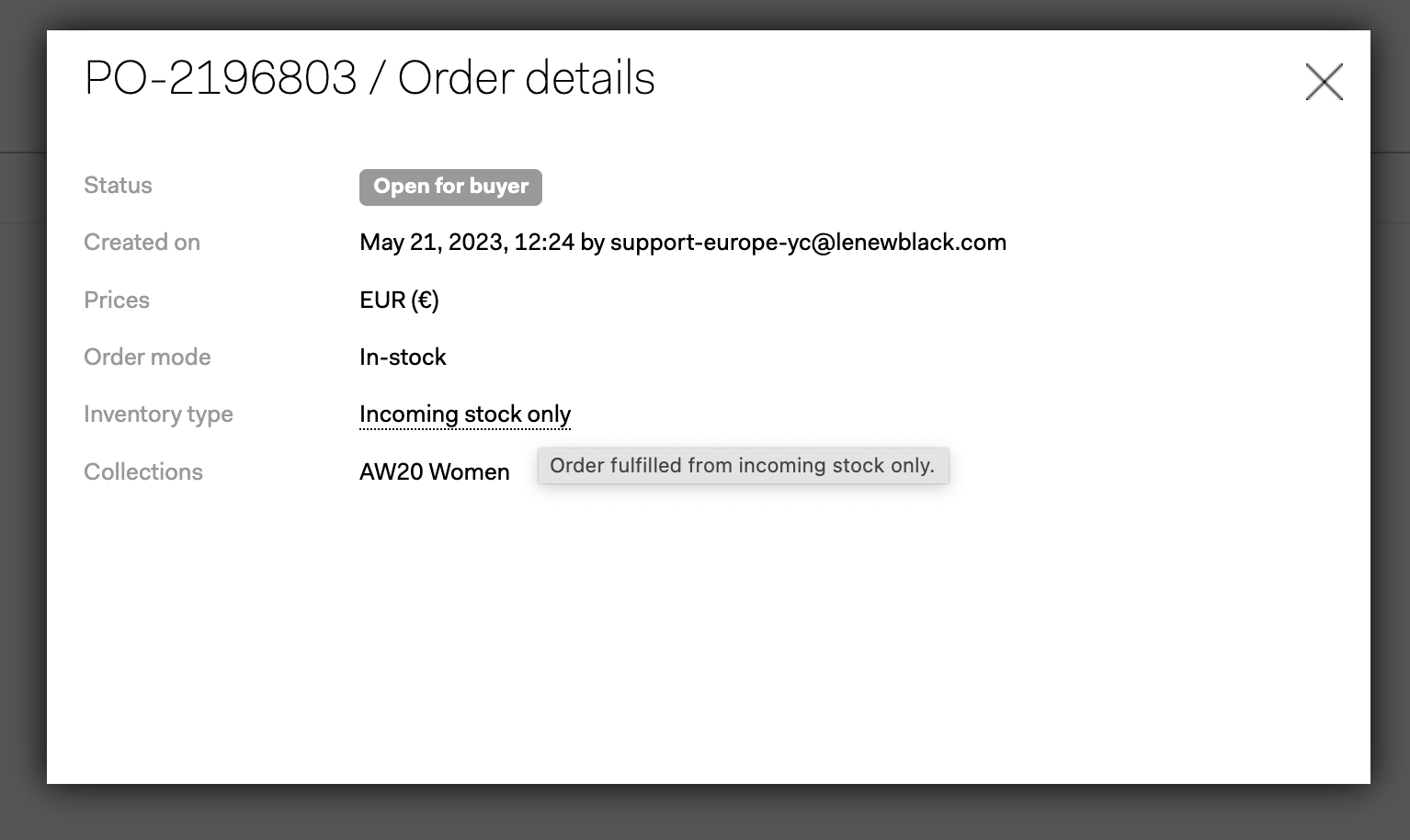 Finally, to ease the order administration process, filters and mentions have been added where it make sense in listings and reports.
Filtering sales report by inventory type