After setting the Price lists, you may either add the prices in a csv file, then upload it from Integration center or use the Prices bulk editor to help you add and modify manually the prices within different price lists.
Uploading the prices with csv file
1. Acquiring a pricelist template
To get the price list template, go to Integration center > Imports > Prices. Under Check-list section, click on download sample file to get the file.
2. Uploading the file from Integration center
After adding the columns Price catalog, Model, Variant and Price. You may go back to Integration center > Imports > Prices > Select file, then run the integration of prices.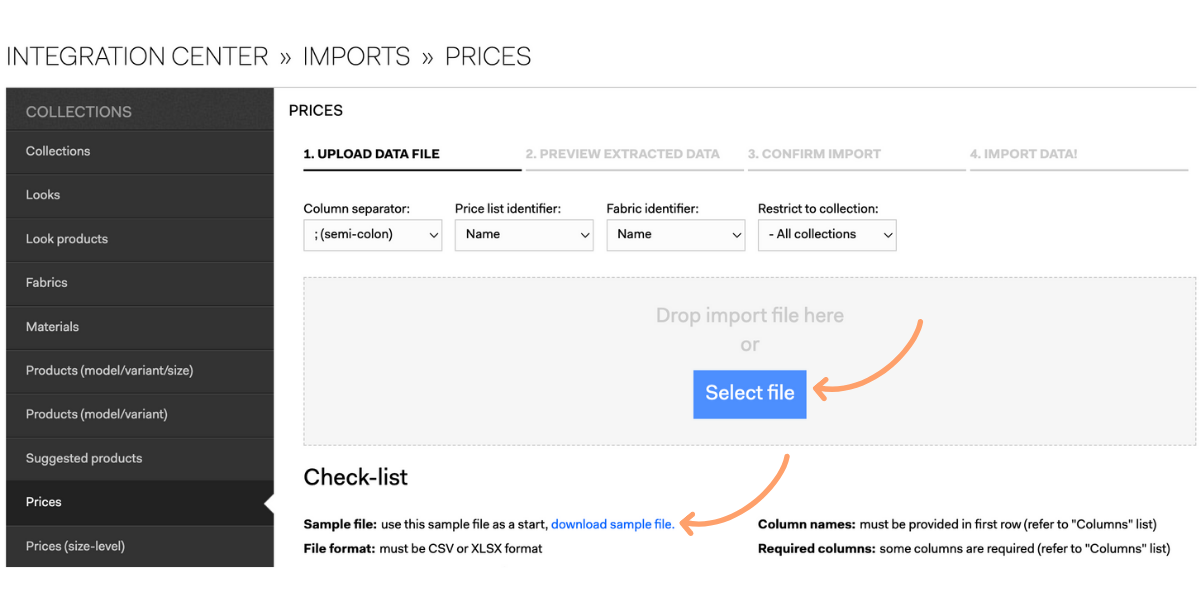 Adding the prices manually
1. Entering Price bulk editor
Go to Collections > Prices > Prices bulk editor to begin.
2. Selecting a pricelist
On the following page, choose the price list/currency in the column and click on GO
3. Adding the products
Select a collection, category, product or click on Add all categories and all products. After selecting the products, click on ADD PRODUCT(S) button.
4. Add or modify your prices if needed.
5. Click on Save prices to finish the action