Placing orders on your iPad is an easy and secure process for you and your agents to have the best sales experience possible through Le New Black.
Before you start placing orders, please check the requirements for your application to work efficiently.
To place an order
1. Log into your account on the application with the same login information you use on your browser, tap on Create Order.
2. Select an existing buyer or create a new one by entering the buyer's email and tapping on Create a New Buyer
3. Tap Next and select products by tapping Add to Cart:
- The quantities can be added by tapping on Details right away or left to be done at the next step
- Select the variants and add the quantities. You may select the Auto-tab value (units, tens or hundrers) by taping on —>Ixx to ease quantity typing by automatically moving to the next size, then tap on Next.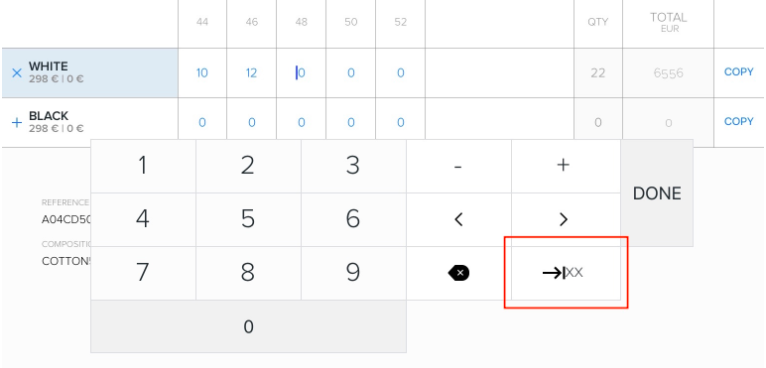 4. Enter the buyer's details and tap on Next

5. Make the buyer sign, and either save the order and send it to the buyer or save it as a draft!
Congratulations! You have just placed your first order on your iPad. If you have saved the order and you have a wifi connection at that moment, your order will be sent to the buyer directly. With no wi-fi connection, your order will be waiting on the iPad application. Now, it is time to read the article to learn how to sync your orders to your back office.