It's possible to restrict the retailers' access by line so they can only access the collections linked to the assigned line (Custom retailer access option required). If no line is set for the retailer, they will be able to see all the collections. To do so, it's possible to assign it manually or in bulk.
Assigning the retailer line manually
Go to Customers > Retailers
Click on a retailer name and then the Settings tab
Select the line in the Carried line box
Save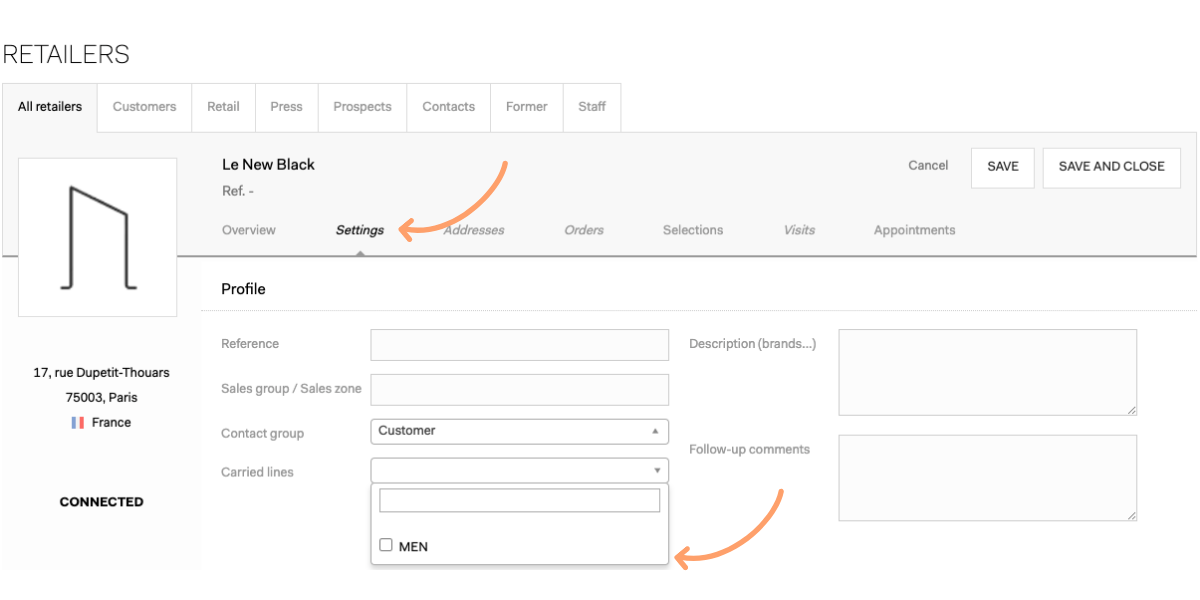 Assigning the retailer line in bulk with an import file
Go to Setting wheels > Integration center > Imports > Customers > Retailers lines
Click on the button download sample file to acquire the template
Once finished, go back to the integration center and click on Select file to upload the file.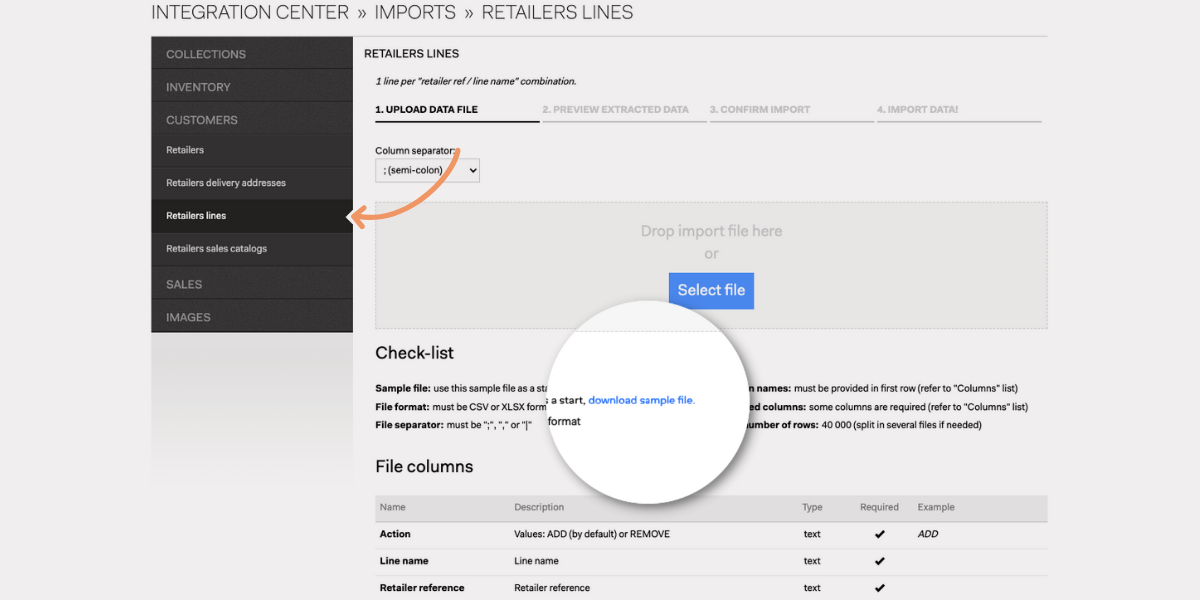 In the template, there are three columns: Action, Line name, Retailer reference. Please note that it's possible to Add or Remove the line by filling the value in the Action columns