If you manage multiple Price Lists with currencies from different continents, the exchange rates feature allows you to showcase rates and apply them on the go.
This feature will appear on your Price list section but will be only available for showrooms having multiple price lists with the default Price list being different from Euro (eg. USD).
To access it, click on Collections > Price lists > Exchange rates.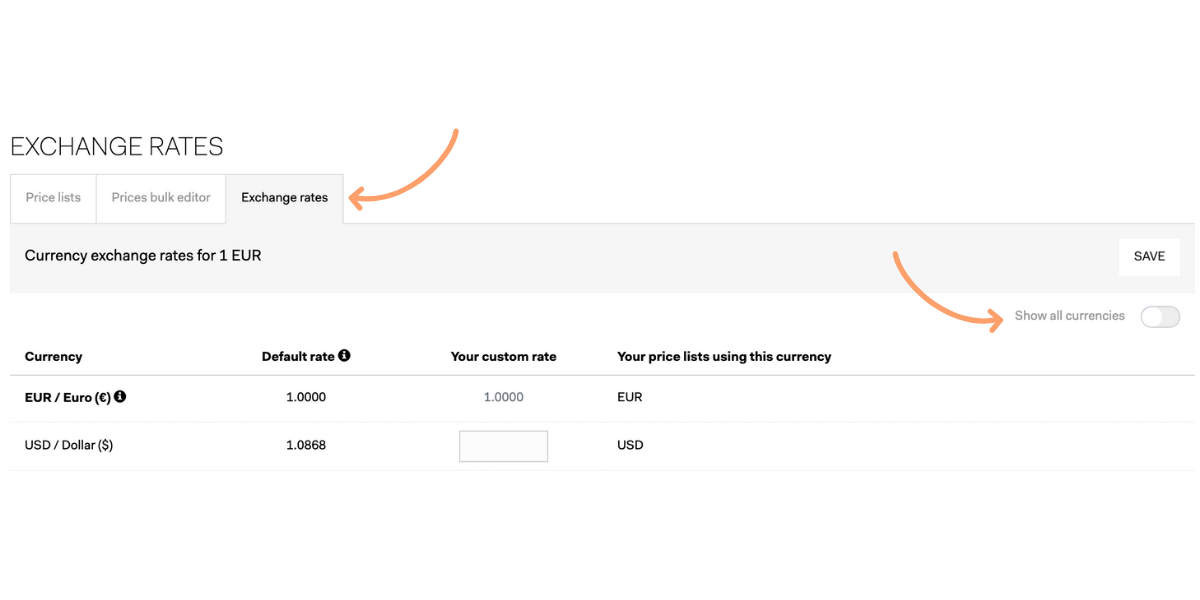 By default, the page will only show currencies available in your showroom, but you can also choose to show all currencies by switching the dedicated toggle.
As shown in the image, you have four columns:
Currency
Default rate: provided and updated every day by currencylayer.com
Your custom rate: empty field where you can adjust your rate
Your price lists using this currency
Once you added your custom rate, click on save and the new rate will be applied to your Sales orders and Sales reports pages.