Required option: Custom retailer access
Required profile: Brand manager, Custom member


On Le New Black, the following feature (on request) allows you to authorise certain buyers only to access a collection by the countries, the line, the agent, the retailer contact group or the selected retailers.


To manage the retailer access at the product level, read this article.
Navigate to : Collections > Select the collection concerned > Retailers access > click on the retailer name to grant the access > Save and close.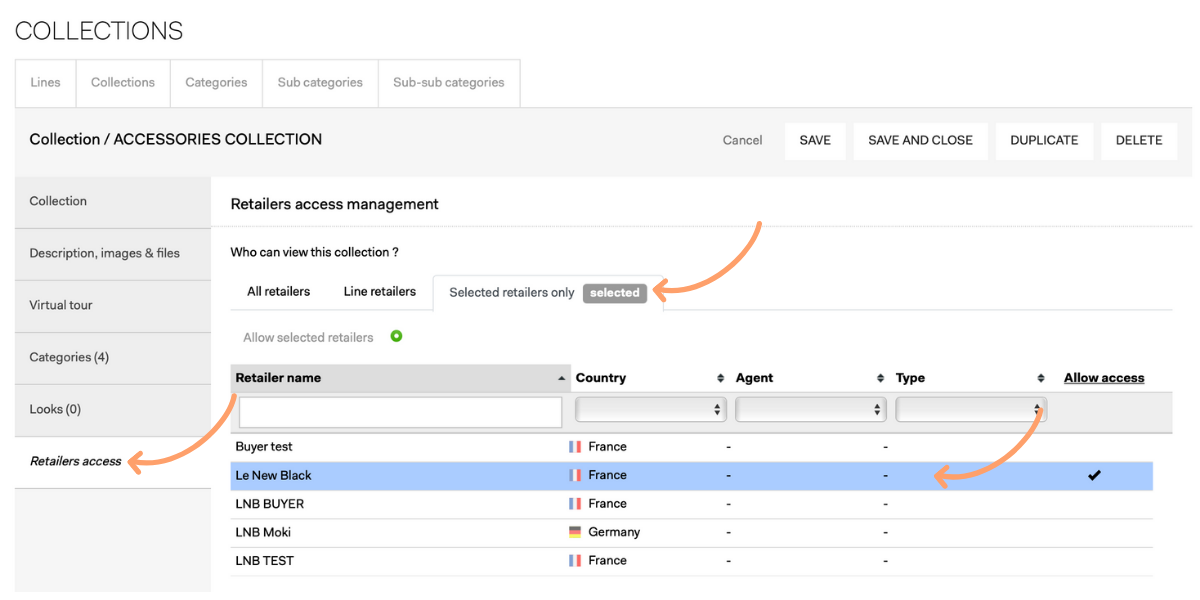 All retailers : all retailers can access this collection


Line retailers : according the line assigned to your collection/catalog, only the retailers assigned to this line have access to the collection. Read more here.


Selected retailers only : only the selected retailers can access your collection. This setting can be done manually by selecting each retailer on the list. If you have the Sales catalogs option, it's possible to do it in bulk through a CSV file by going on the settings wheel > Integration center > Customers > Retailers sales catalogs.