The Custom editorial allows you to make your web showroom more dynamic, richer and more suited to your brand identity by inserting videos, images and text. This tool enable you to communicate in a more personalised way with your customers about your brand, your latest collection, your last fashion show, or your bestsellers for example.


Customise your homepage

Go to the Editorial > Homepage menu


Click on Create a block


Select the block type: Text, Image, Video, Text / image or Text / video


Fill in the different fields


Set the status on Preview if you want to check how the block appears on your homepage first and it will not be invisible to your buyers. You may then select Published if the block matches your expectations.


Click on Create


To add a video to your homepage, you may copy and paste a link from Youtube, Dailymotion or Vimeo then select the source from the dropdown menu.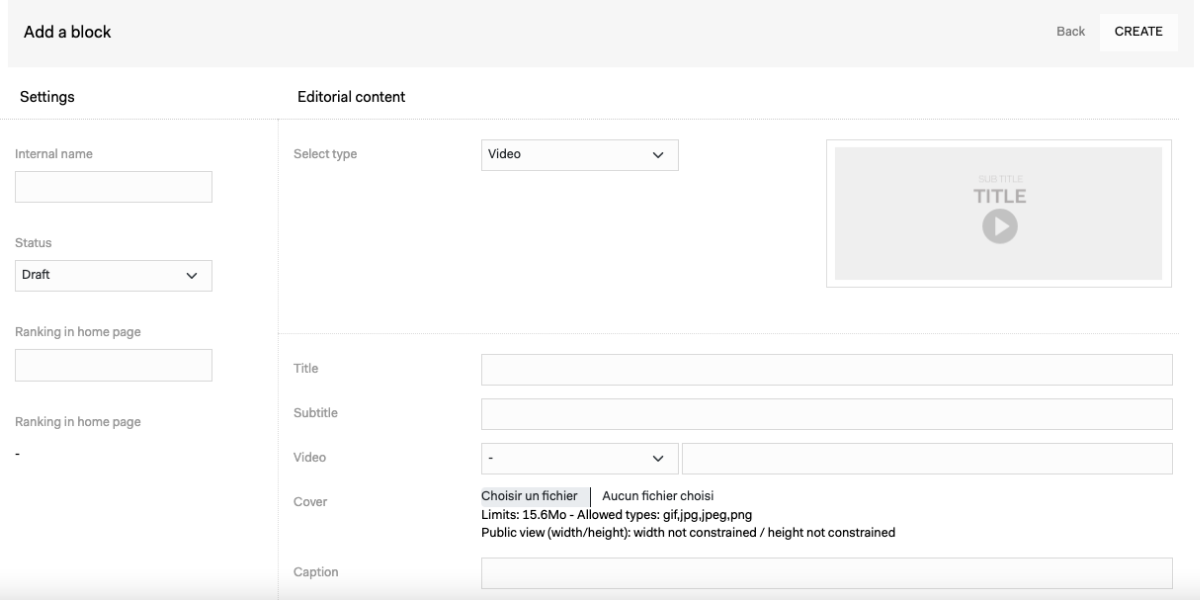 Modify the blocks' rank
To change the blocks' rank on the homepage:


Go to the Editorial > Homepage menu


Click and hold the burger icon to drag and drop the the block