Option required : None
Allowed profils : All profiles
The Bulk Editor allows you to apply an action to multiple orders at the same time. It is the ideal tool to quickly confirm your orders. With the Bulk Editor, change the status of several orders from open for buyer / open for brand to confirmed.

Now go to the Bulk Editor page below the Wheel to get started.
Confirming bulk orders
Click on Launch Editor in the Confirm pending orders section and start your selection


Select the orders you want to confirm. Order are presented as: PO (Order Number) - (Retailer). Only orders in Open for buyer

and

Open for band status will appear


Click on NEXT, the order confirmation task will begin. The status of the order is processing. Do not close the page until all orders have been confirmed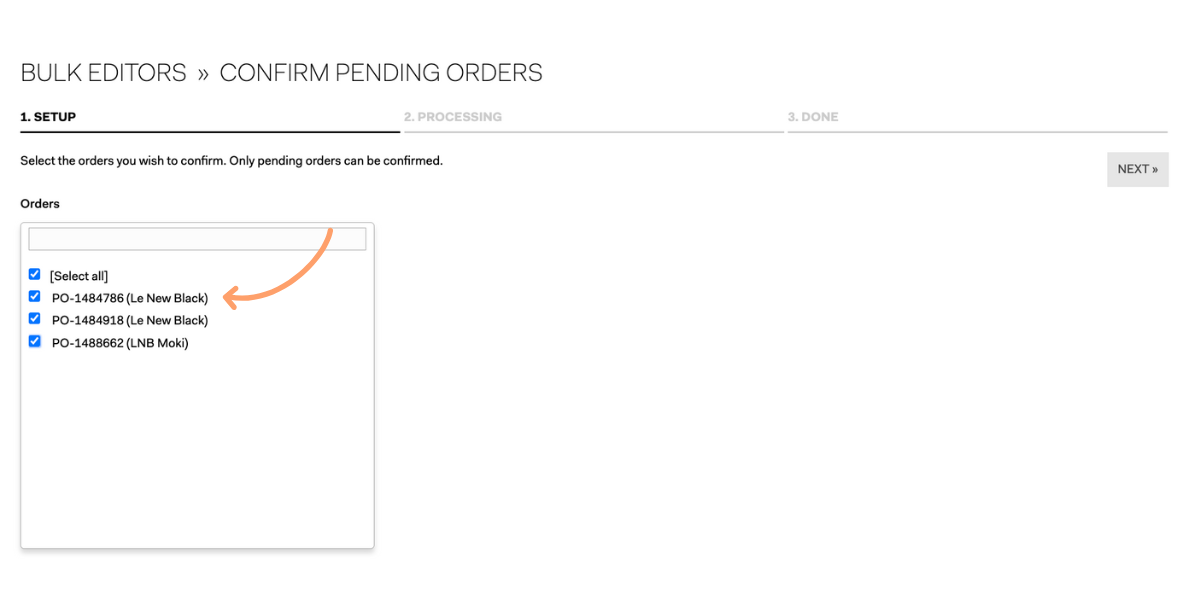 Your customers will receive an email notifying them of the change in status of their order. If you do not wish to notify your customers, you can update your notification settings.