Apart from adding products to your showroom with an import, you can also create products individually to add to a collection.


Creating products manually
1. Navigate to Collections tab > Products > Create a product
Model: Add the unique identifier for this new product
Name: Your product's name
Collection: Select the collection that you want to associate with this new product
Size family: Select the right size family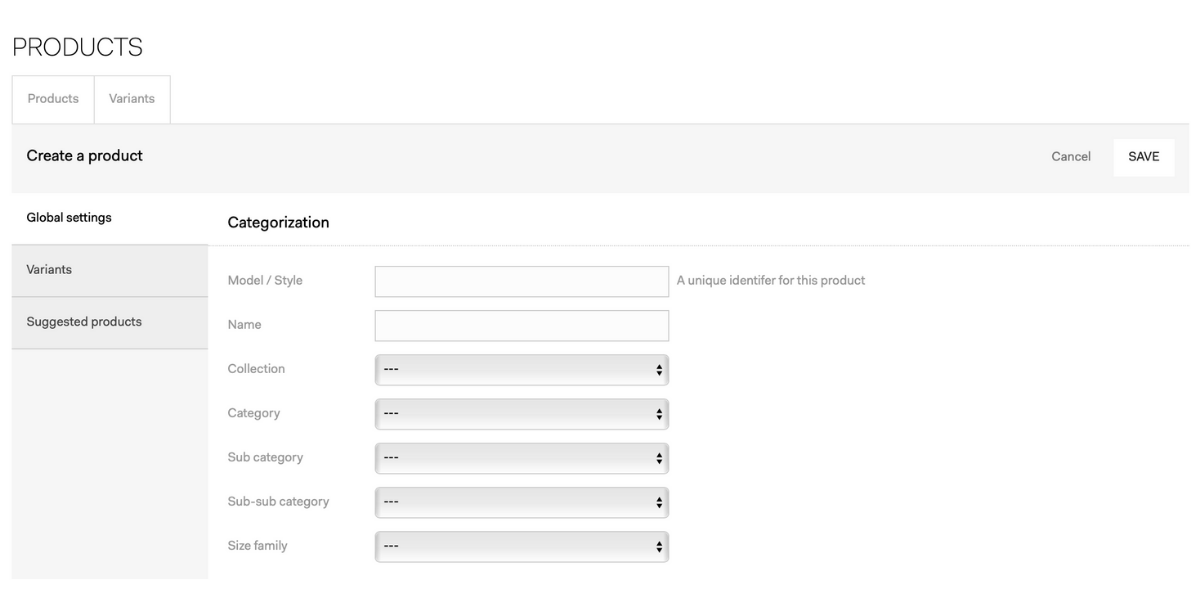 2. After completing the essential information, click on the Variants tab under Global Settings and start to add the first variation.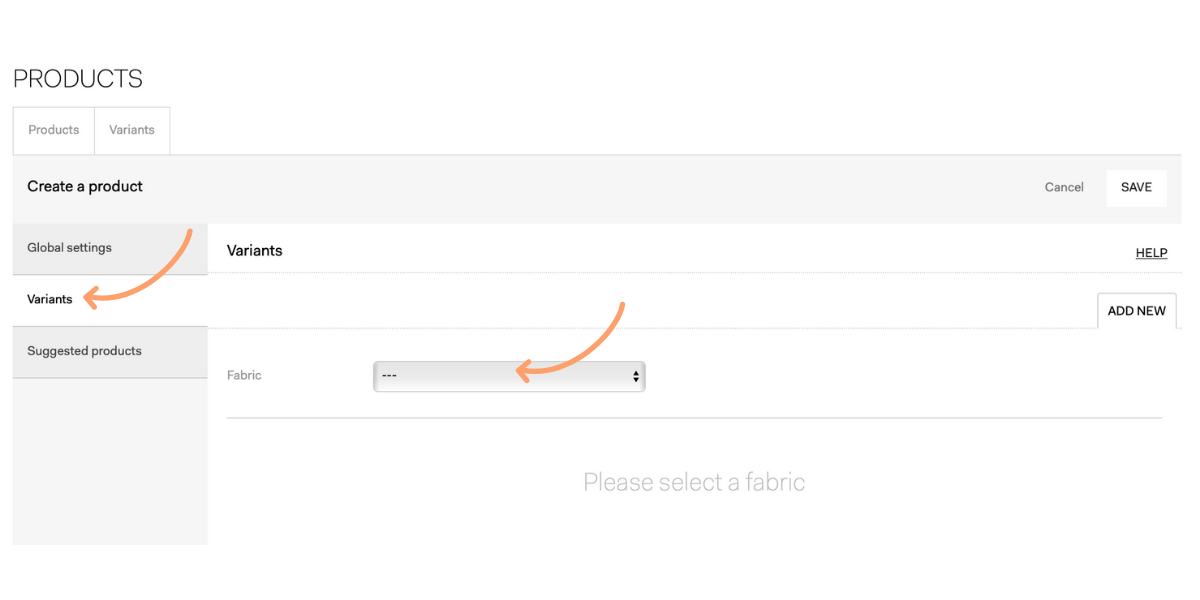 3. After choosing the right variant, proceed by filling the following tabs.
Reference:

Add the product reference (mandatory)

Wholesale price:

Add the wholesale price in your default price catalog

Retail price:

Add the retail price in your default price catalog

Cost price

:

Add the cost price in your default price catalog

Date of availability:

Select the date depending on your production calendar

Description: Ex. Long sleeve raglan sweatshirt
Special notice:

This free text column shows up on the product page with blue highlight if filled.

Country of origin:

Ex. Made in France

Composition:

Ex. 70% Silk 20% Baby Alpaca 10% Cashmere

Fabric/Material/Print:

Ex. Calf leather

Lining:

Ex.100% Acrylic

Dimensions:

Ex. 20x10x20cm

Weight:

Ex. 20g

Care instruction:

Ex. Handwash only

Available in showroom:

States that this product can be found in the tactile showroom.

Looks numbers in show : Product can be linked to a show look


4. Click on Save and Close to publish the product.
Linking the category of your product to a collection
Once your product is created, you have to link its category to the collection you want it to be displayed in.
To do so, go to Collection > Collection, enter the rightful collection, then from the Category tab, search and select your category, then click on ADD CATEGORY, and SAVE :