Every order that has been placed through Le New Black has a status that indicates its situation. Order status can only be changed by brand managers or sales representatives by simply clicking on the desired status and Save. Furthermore, you can make a note and send the message directly to the customer in the order.
Managing the orders status
1. Open for buyer: The order has been sent to the buyer, available for buyer's last edit.
2. Open for brand: The buyer has made the final edits and confirmed the order on his/her side.
3. Confirmed: Brand has evaluated the order and confirmed the orders.
4. Invoicing: The order has been confirmed and the brand will issue an invoice accordingly. To generate an invoice of that order, read more about creating invoices now!
5. Closed: Brand has finished the final process of delivery.
6. Canceled: Brand has decided to cancel the order and stop the process.

Adding private notes and sending comments
After the order is created, you can add a private note which is only visible on the brand's side. You can also send a message to the customer directly to follow up or discuss the details of the order. To add a private note and/or a message, enter the order and click on the Notes & Messages tab.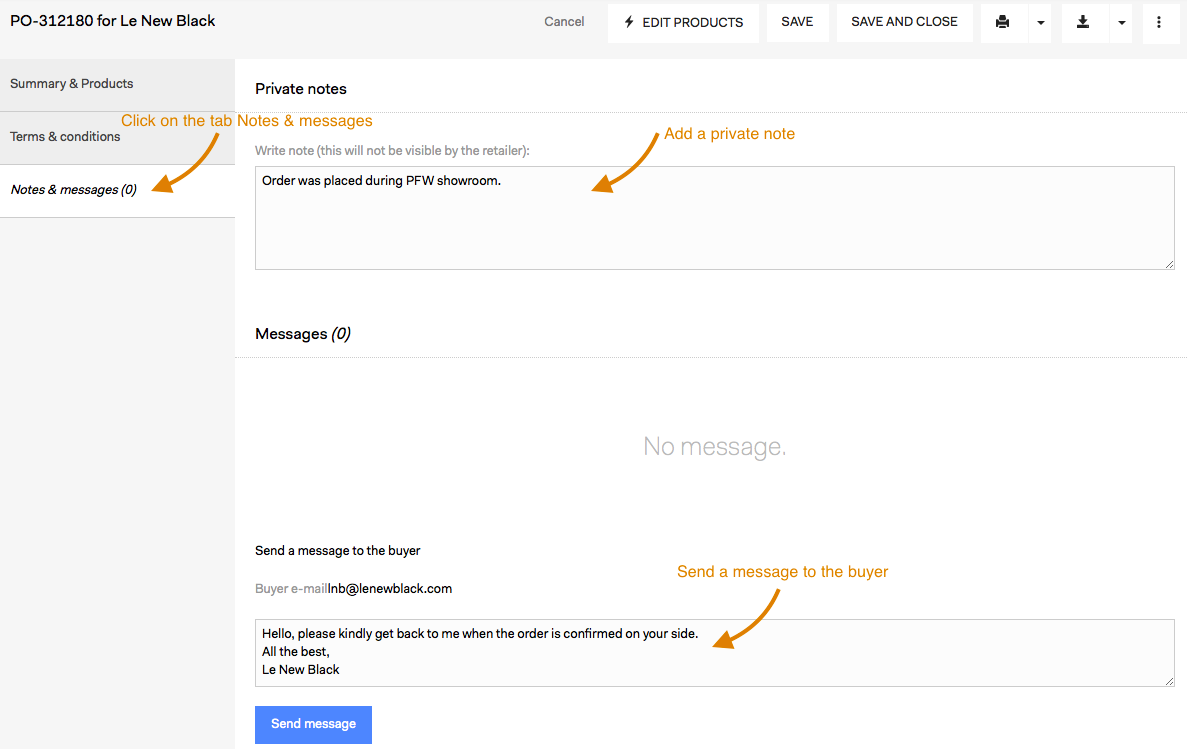 After finalising the orders, you can export them by each order or export all in Excel file. Read more about exporting the orders.