Summer is over and so are the holidays! Release Notes are back with new features and improvements to help brands and retailers grow their wholesale business. Onboard your sales administrators or set your own permissions (see custom profiles), and dive into new sales reports with a brand new design for powerful yet beautiful analytics.
It all depends on your role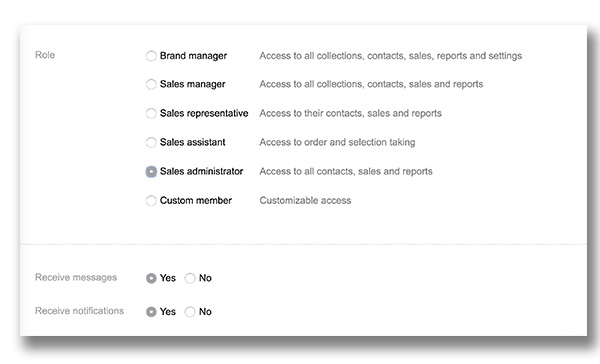 We added a "Sales administrator" profile to accommodate and welcome people in charge of sales administration on the platform:
Sales admins can be linked to retailers so as to incorporate your organization assignments and let sales admin work on their retailer database
They have access to retailers and orders information as well as sales reports and sales tools for quickly adding/editing orders.
"Custom Member"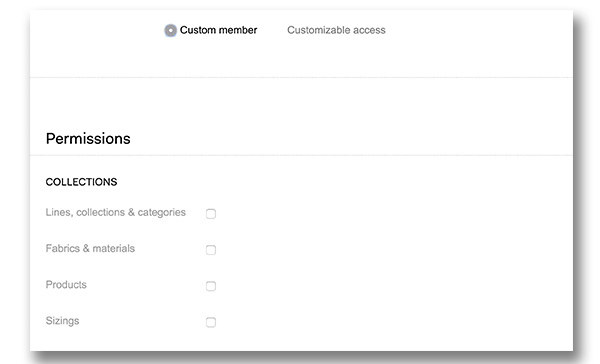 Create a team role by yourself with a permissions system that lets you decide which sections the member has access to:
Permissions can be easily defined and updated on the member's page by checking / unchecking sections.
All permissions are granted by default when "Custom Member" is selected, you may then uncheck specific permissions according to your needs.
Measure sales with the best reports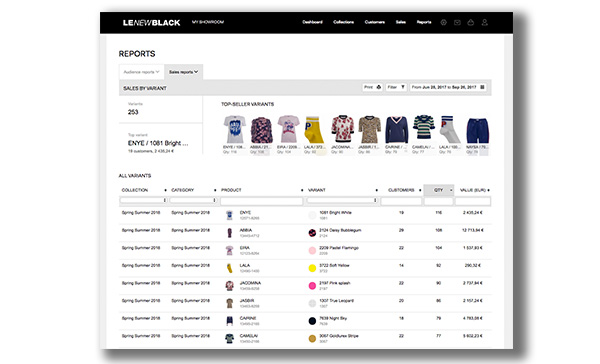 We added a sales reports by style variant to provide you with deeper insights and let you identify which fabrics sell most and least.
A top 10 bestsellers variants give an instant insight of the most performing items, just like the top 10 bestsellers styles does in the "Products" sales report.
Fabric swatches displayed in reports lets you quickly visualize data and navigate sales analytics.
Powerful filters (by category, season...) let you configure sales analysis on the fly.