To make the SS18 fashion weeks great for our customers, Le New Black's product team has focused on iPad app and sales tools improvements. Quantity multiple and duplication of orders are now available on the latest 1.5.0 iPad app for effortless order taking. Besides, agencies now have their own Customer Relationship Management system where they can follow-up their contacts' activities.
Agencies now have their CRM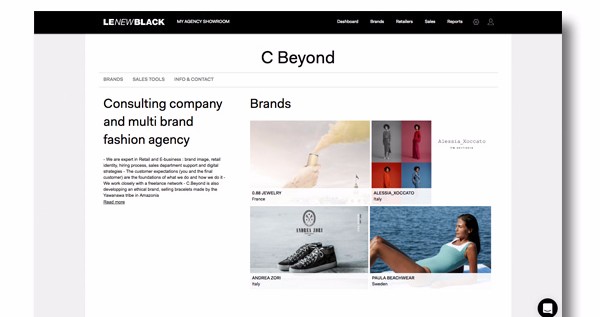 Agencies now have an ultimate way to manage their boutiques and buyers:
Import all your contacts at once and find them in a dedicated listing.
Define buyer access per brand.
Track buyers' visits to your agency showroom as well as sales performance.
... coupled with invitations and statistics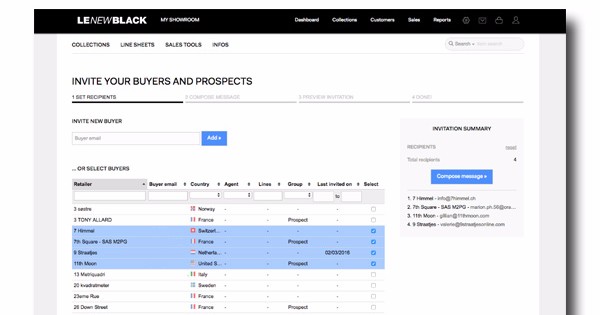 The invitation module is now available for agencies and allows retailers to discover your multi-brand showroom:
Send invitations to multiple buyers in a row
Customise your message by inserting variables and attachments into your message.
Manage privacy settings of your agency showroom by defining which brands each buyer can see.
Orders by Le New Black: New app version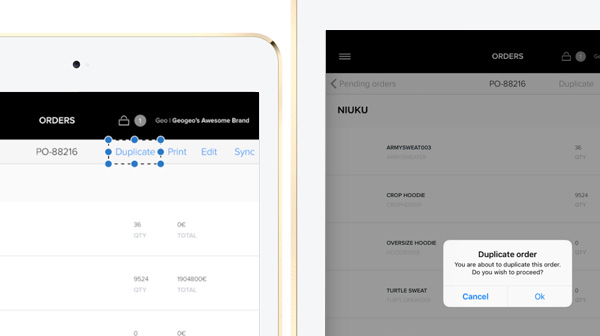 The 1.5.0 version of the iPad application offers fluid order taking:
Order multiples: Allows you to set quantities with scales defined in your web back-office.
Order duplication: Creates a new order with the same products, quantities and customer details (useful for multi-door orders).
Order templates: Starts from a pre-filled order to save time, now available in the iPad app.
Improved order taking web app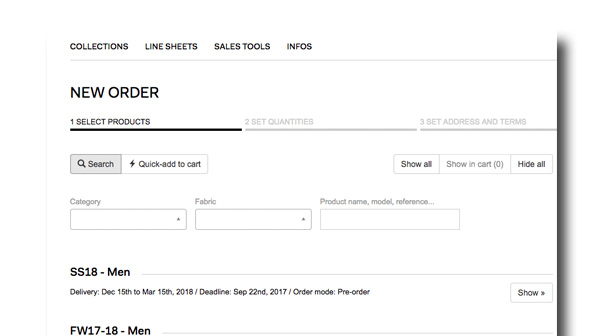 Search by categories, fabrics or model, name and reference.
Categories and fabrics drop-down allows the multi-selection of products.
Detailed search with sub-categories.