April has been an important milestone for Le New Black with the invoicing module's launch! Along with that, you can now use line sheets with barcodes and print labels to be attached to your products.

Invoicing module launch
If you want an end-to-end sales management process and offer an always better quality of service to your B2B customers, the invoicing module nicely completes the order workflow and enables you to:
Create one or several invoices from your confirmed orders in a fast and easy way.
Magically generate an invoice in one click. The invoice is pre-filled with the order addresses, terms details, and ordered styles.
Follow up invoice payments and keep track of overdue invoices.
Send invoices directly by e-mail. Buyers can always find their invoices in their back-office as well.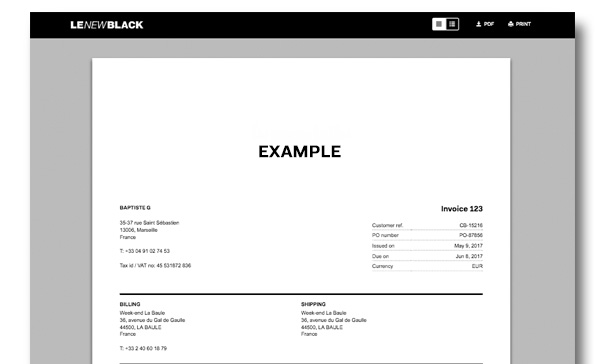 Use linesheets with Barcodes...
Impress your prospects during sales events by adding products to cart with the iPad app embedded scanner. You can use barcodes by printing your line sheets or scan your product barcodes on your computer.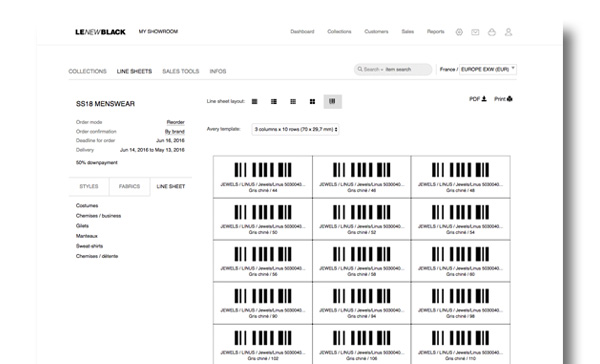 ... or print labels
Reproduce the most user-friendly shopping experience by printing label and attaching them to your products at trade shows. Various label formats are already available.